Nina O'Brien, a 24-year-old American World Cup alpine ski racer, has qualified to represent the United States in the 2022 Winter Olympic Alpine A-Team. As an eight-time national champion from San Francisco, O'Brien has trained across different European venues to prepare her for the racing season and incorporated hyperbaric oxygen therapy into her preparation process.
Nina O'Brien on Hyperbaric Oxygen Therapy
Hyperbaric chambers for athletes have proved to be incredibly beneficial for recovery, wound healing, and athletic performance. O'Brien incorporated hyperbaric oxygen therapy provided by NexGen Hyperbaric into her intense training sessions leading up to her making the Olympic team. Nina credits hyperbaric oxygen therapy at NexGen with helping to increase her focus and concentration for her athletic performance. O'Brien has also seen a significant difference in her training and recovery time when utilizing hyperbaric oxygen therapy.
Nina, a San Francisco native, has noted substantial improvements in her sleep, energy, and mental state, helping her focus more on her workouts and training. Her hyperbaric oxygen therapy sessions allow her to restore both her psychological and physical condition and have played a role in helping her qualify for the 2022 Winter Olympic Team.
Congratulations to Nina O'Brien for making it to the Olympic Team, and best of luck to her when competing in the games.
Benefits of HBOT Treatments for Professional Athletes
HBOT treatments provide extra oxygen that helps recover and heal damaged tissues. The oxygen reaches areas where circulation is blocked, allowing the body to begin its natural healing process. Studies have proven the benefits of hyperbaric chambers for sports injuries, whereas other traditional medical treatments have been unsuccessful.
Hyperbaric oxygen therapy is especially useful in helping professional athletes recover from injuries, promote healthy tissues, and boost overall health. In addition, hyperbaric chambers for athletic use can be a preventative measure, helping them maintain their optimal physical condition.
Approved Conditions for HBOT Therapy
NextGen Hyperbaric clinics' medical staff is fully qualified and trained to treat all FDA-approved conditions.
In addition to the approved conditions, the facilities at NextGen Hyperbaric use state-of-the-art technology to offer advanced, off-label cutting-edge treatments as well. These treatment options are available for conditions that have shown promising results with HBOT sessions, which include (but are not limited to) heart attack, sports injuries, post-traumatic stress disorder (PTSD), and bone fractures.
NexGen Hyperbaric
To find out more information on the benefits of hyperbaric chambers for athletes, contact NextGen Hyperbaric at (888) 567-4302.
NexGen Hyperbaric
Hyperbaric Room, 2205 Cordillera Way,
Media Contact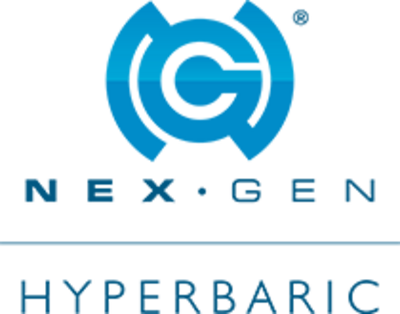 Company Name
NexGen Hyperbaric, LLC
Contact Name
Jonathan Rotella
Phone
1 (888) 567-4302
Address
Hyperbaric Room, 2205 Cordillera Way
City
Edwards
State
Colorado
Postal Code
81632
Country
United States
Website
https://nexgenhyperbaric.com/