Dog Works offers comprehensive dog education and training needed to shape and better the dog's behavior and communication with their owner. The trainers are always happy to see the canine friend thrive, and owners having a rewarding experience with their pets. Core aspects of training include board and train, puppy training, private training, behavior modification, group classes, and service training. The trainers have many years of experience to showcase and are delighted to work with all dog breeds, behavioral issues, and ages. Dog Works has partnered with several interested organizations, such as Martin System, Dueling Dogs, IACP, and NePoPo, to achieve its immediate and long-term goals.
Dog Works proudly stands as a high-rated dog training facility for obedience and service training. Business owner Jason Loong is also the Director of Operations and a professional member of the International Association of Canine Professionals. He studied at Brigham Young University and holds a science degree and diploma from NePoPo and Gold Schools.
At Dog Works, owners get access to professional training services that give them control of their dogs. Frustrated pet owners no longer have to worry about their dog misbehaving or not listening because the trainers know what it takes to make the dog obedient. Trainers Jason Loong and Greg McCoy have many years of experience and can transform bad behavior into good behavior to give owners a rewarding experience.
Dog Works offers a high-rated board and train program targeting behavior issues and socialization. The protection dogs undergo intensive training lasting 3 to 6 months to create a dog that lives in a home and travels with the owner. The trainers at Dog Works have successfully trained personal protection dogs for 20 years.
The cost of training the dogs varies depending on the program and the training specifics. Puppies' training cost is closely linked to whether the puppy attends obedience training in group classes, day training, or private coaching sessions. Although the lessons provided will vary from one dog to another, positive results can be attained after a few months. The facility offers in-house financing for owners under an arrangement with Lending USA.
To speak to a trainer at Dog Works, call (801) 753-7600. The facility operates Monday through Saturday from 9:00 am to 8:00 pm. The dog obedience training and exercise facility serves Lehi, Salt Lake City, Draper, Saratoga Springs, Alpine, Eagle Mountain, Orem, Cedar Hills, Highland/American Fork, and Sandy, UT. To learn more about Dog Works and its comprehensive pet training programs, visit the company's website.
Media Contact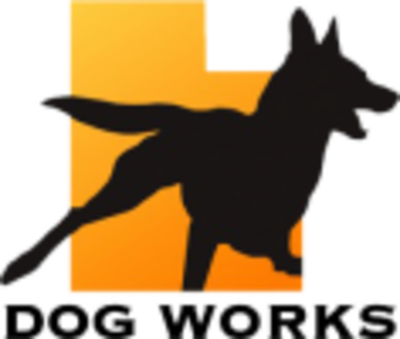 Company Name
Dog Works
Contact Name
Jason Loong
Phone
(801) 753-7600
Country
United States
Website
https://www.dogworksutah.com/