WINNIPEG, Canada – Skyline Crane, one of Canada's fastest-growing crane rental companies, is delighted to announce that their owner and founder, Jeremy Geurts, was recently featured in Crane and Hoist Canada magazine. Geurts, who appears on the magazine's front cover, is an inspirational leader who channeled tragedy and heartache into success following the sudden death of his cousin and best friend. 
Geurts was a crane operator and supervisor who had ambitions to launch his own company with his cousin, Dylan. However, with Dylan's sudden and unexpected death, in conjunction with the arrival of COVID-19 disrupting his work opportunities, Geurts decided to bite the bullet and launch his own company, Skyline Crane. Geurts has since earned COR certification for Skyline Crane, as well as a certification with AVETTA and ISN, while continuing to grow his team and fleet. 
"It is a great honour to be nominated as a Top Ten Under Forty business owner," said Jeremy Geurts, owner and founder of Skyline Crane. "I would like to dedicate this recognition to my cousin Dylan. From the time we were kids, through the ups and downs, he was always the most supportive guy around and i was lucky to have him in my corner. I am truly committed to building a solid and sustainable business in his memory, and I am very excited about the future of the business."
Skyline Crane is a locally owned and operated business based in Winnipeg, Canada. Every member of staff is incredibly passionate about what they do and are very driven in their mission to improve their customer's crane and rigging experience. They deliver a highly technical service in a fast-paced industry with a focus on being on time, on budget, and incident-free. For more information about the company and the services they provide, visit their website at https://www.skylinecrane.ca.
https://mydigitalpublication.com/publication/?i=725500
https://www.skylinecrane.ca/news/jeremy-geurts-featured-in-crane-and-hoist-canada 
Media Contact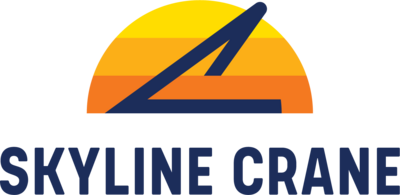 Company Name
Skyline Crane Inc.
Contact Name
Jeremy Geurts
Phone
204-674-4987
Address
253 Hay Avenue
City
St. Andrews
State
Manitoba
Postal Code
R1A 3M7
Country
Canada
Website
https://www.skylinecrane.ca/