Weirsdale, FL: Eaton's Beach Sandbar & Grill has a rich menu featuring main course meals, soups, salads, and drinks. Their signature dishes include Shrimps & Grits, Shrimp Garlic Pasta, Cajun Sweet Fried Chicken, and Shrimp Creole. For tender steaks and seafood fans, the eatery serves delicacies like Ribeye, Glazed Salmon, and Florisiana Sirloin. Popular activities at one of the top restaurants near Weirsdale, FL, include a waterfront deck dining experience and relaxing at the scenic beach. VIP treatment is afforded to patrons keen to experience exclusive events, special offers, secret menu and loyalty rewards, and much more.
Sandbar & Grill on Lake Weir is widely acknowledged throughout Florida for its up-scaled hospitality and tantalizing menu prepared by award-winning chef Dave Del Rio. He came up with the Florisiana menu that combines Florida and Louisiana cuisines. Some of the delights featured include Louisiana Shrimp Boil, Bronzed Red Fish, and Charleston Shrimp Platter.
Revelers looking for a perfect outing on the beach can book an adventure on Lake Weir aboard the Jet Ski, kayaks, lake cruises, pedal boats, pontoon boats, and paddleboards. For patrons who may need a lift, the restaurant operates a shuttle bus service that can carry groups of up to 14 people. The drivers also serve as concierges who'll ensure the seating arrangement at Eaton's Beach is well covered in advance. Inquiries can be made online.
As one of the top restaurants near The Villages, a visit to Eaton's Beach Sandbar & Grill is incomplete without a sneak preview of their side dishes and desserts. Their side dishes include House Baked Beans, Grits, Low Country Succotash, and Collard Greens & Cabbage. Other sumptuous categories include Hand Held Favorites, Steak Burgers, and Crispy Fried Platter served with shoestring fries. The restaurant's eye-popping dessert menu is replete with niceties like bread pudding, pecan pie, chocolate brownie, and orange cake.
Popular events at Eaton's Beach Sandbar & Grill include Wacky Wednesday's and Watersport Rentals. Entertainment with live music is provided every week to keep the spirits high. Clients searching for an ideal on-site and off-site venue to host catering and private parties in Weirsdale, FL, will also feel at home choosing Eaton's Beach Sandbar & Grill. The locale can host everything from corporate dinners to casual and formal birthdays.
Eaton's Beach Sandbar & Grill is located at 15790 SE 134th Avenue, Weirsdale, FL, 32195. The contact phone number is 352-706-0522.  Besides the positively reviewed restaurant, patrons can request catering venues for private events, shuttle bus service, and watersports beach rentals. 
Media Contact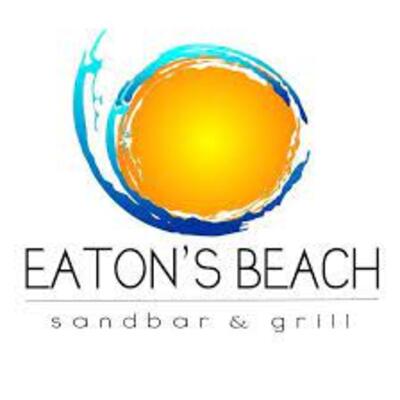 Company Name
Eaton's Beach Sandbar & Grill
Contact Name
Randy
Phone
352-706-0522
Address
15790 SE 134th Ave
City
Weirsdale
State
Fl
Country
United States
Website
https://www.eatonsbeach.com/