Muang Samut Sakhon, Samut Sakhon – Hamer is a leading provider of a wide range of vehicle accessories. Their full product range features front bull bars, rear bumper, roll bar, skid plates, roof rack, and side step. The front bull bars are exceptionally designed to deliver strength and portray an unassuming concept reflecting powerful performance. Hamer has solutions for all the leading 4WD brands, including Toyota, Isuzu, Mitsubishi, Chevrolet, and Ford. The online shop provides comprehensive product details.
Hamer was born out of passion and engineered for safety. Another key selling point is the company's distinct quality products. For instance, their Hamer Rangers are carefully designed to meet Australian ADR compliance standards, thereby ensuring the safety of users under varied driving conditions. The business is owned by Sirachut Chutchukiatku.
At Hamer, an experienced team that fully understands the needs of 4WD vehicle owners is always on standby to offer support and professional advice. Some of the company's best-selling products include the King Series Front Bull Bars and Queen Series Shock Absorbers that are built to last. With this impressive range of products, Hamer has built a rock-solid reputation as the go-to 4WD vehicle accessories shop in Thailand.
4×4 car owners will be happy to know that Hamer x Profender is launching an ergonomic King Series Front Full Bar and Queen Series Shock Absorber. The King series bull bar is designed to fit a variety of 4WD vehicles. It is incredibly designed to support winch installation and factory sensors. Vehicle owners will have no problem installing LED fog lights, daytime running lights, and indicators. It comes in an impressive matte black powder-coated finish. Hamer's extensive list of Isuzu absorbers includes the Queen Series (Front) MU-X STD-Load 3" Y.2012-2020; PG5 (Front) MU–X Load Y.2012 – 2020 and TwinTube 4 Step (Rear) MU-X SSTD Y 2012 – 2020. Other shock absorber series in-store are Piggyback, Tune Series, and Jumbo.
Clients can shop for various vehicle accessories directly from the company website. The search results are marked based on the vehicle brand, model, and year. As an added incentive, customers in Thailand enjoy an extensive warranty on various Hamer products. The warranty covers defects, ranging from factory materials to workmanship.
The Hamer office is located at 3/165 Moo 3 Bangnarmjerd, Muang Samut Sakhon 7400, TH. To speak to a company representative, call +6634-410-367. Customers who visit the brick-and-mortar shop are accorded all the support they need. The company website has an extensive gallery of front bull bars, rear bumpers, and other products for online shoppers.
Media Contact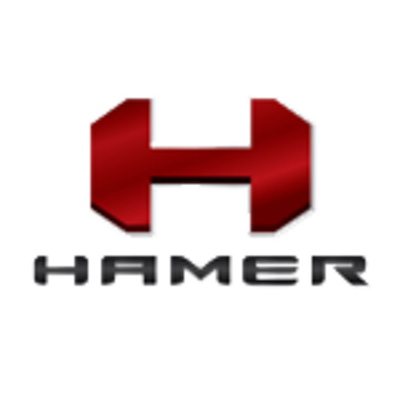 Company Name
Hamer
Contact Name
SIRACHUT CHUTCHUKIATKU
Phone
+6634-410-367
Address
3/165 Moo 3 Bangnarmjerd
City
Muang Samut Sakhon
State
Samut Sakhon
Country
Thailand
Website
https://www.hamer.co.th/