Teaneck, NJ – VSA Future inspires a love for learning in children of all ages by providing rigorous classes that are interactive, fun, and creative. The programs they offer equip students to become confident public speakers, skillful writers, and analytical thinkers from the comfort of their homes. Founded to allow students to see that their learning capabilities are limitless, VSA Future believes in the growth mindset and power of strong opinions. 
At the program, classes are capped at 8-12 students to enable the highly qualified and experienced teachers to foster active discussions and give personal feedback. With intimate-sized classes, individualized practice, and live teaching, the online classes offer quality learning and one-on-one attention for students of all academic levels. VSA Future takes pride in personalized academic support for each student. When a concept covered during a lesson hasn't been understood, a teacher personally reviews the material with the student, ensuring their understanding.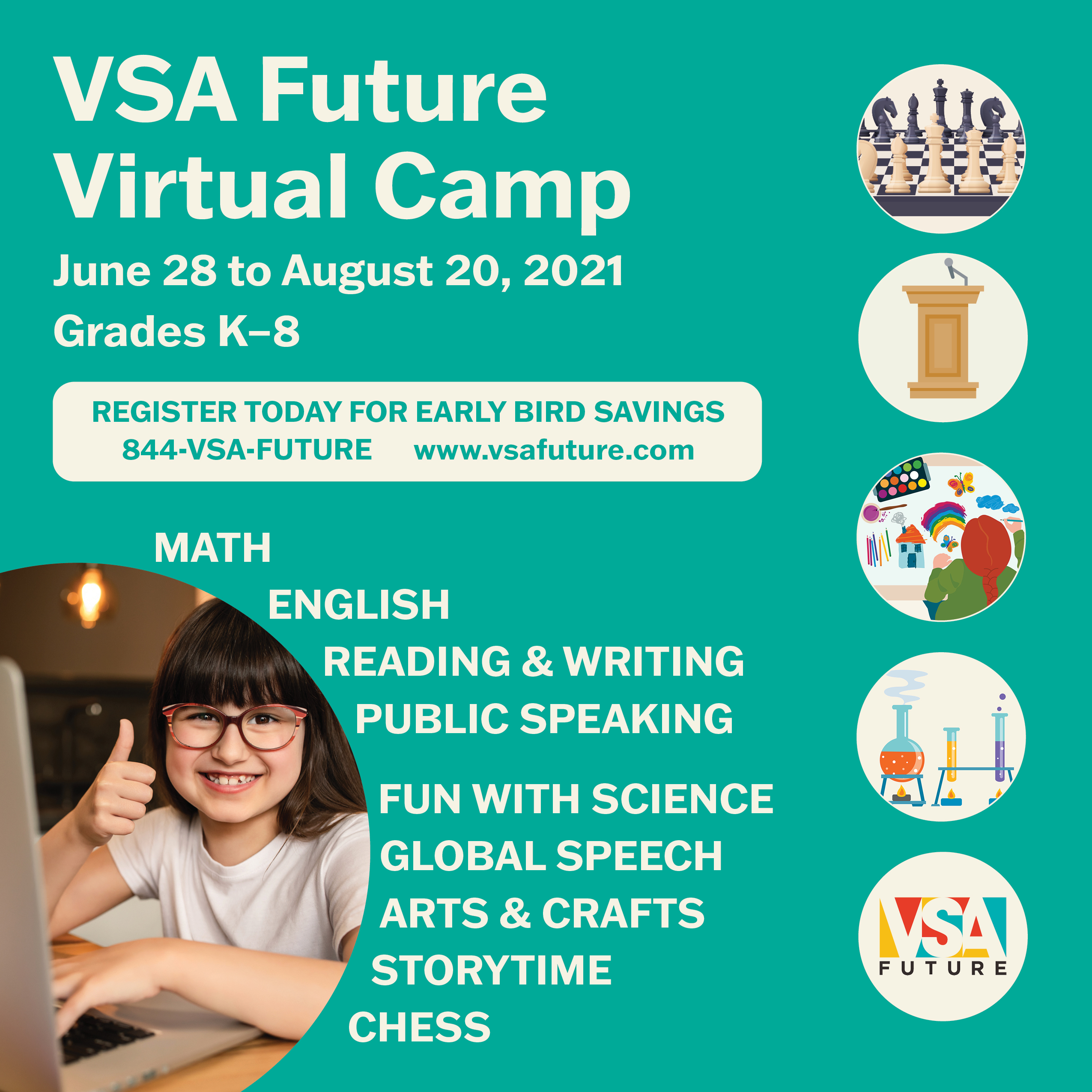 VSA Future Online Learning Center that allows students to master the ins and outs of the English language through speech, reading, and writing. The teachers help students build foundational language skills, master the conventions of grammar, develop essential reading/writing skills, explore the diverse genres of literature for fluency, and practice handwriting for clear writing. They also equip students to grasp mathematical concepts and the world of numbers by offering lessons on measurements, number/pattern recognition, operations, geometry, counting, data analysis, statistics, algebra, equations, problem-solving skills, and many more. 
Students interested in speaking persuasively, clearly, and confidently can benefit from the innovative public speaking course offered at VSA Future. During each lesson, students learn and practice stage presence, articulation, nuances of speech, voice projection, non-verbal cues, presentation skills, and how to capture the attention of an audience. 
Besides Public Speaking Classes for Kids, VSA Future offers college counseling to build confident learners, leaders, and thinkers who thrive during the college application process and future academic endeavors. The counseling team includes tutors, coaches, editors who help students customize a list of schools based on their needs, preferences, interests, strengths, and weaknesses. They also specialize in essay writing and college interview preparation. Additionally, they work with students to develop a realistic timetable to help them keep track of requirements and deadlines.
The VSA Future teachers and coaches are highly skilled in age-appropriate virtual teaching methods to ensure that students are engaged and participate during each class, whether they are practicing speech, drawing, reading, or solving mathematical problems. The teaching assistants take care of technical issues that arise from virtual learning including, navigating Zoom, student account login, and other hitches allowing students and teachers to work productively during each assessment or lesson. 
VSA Future has an online resource center that has insightful information on how to improve writing skills, what to expect on SAT days, unique college essay topics, admission tests, and many more. To enroll, call 844-VSA-FUTURE to set up an appointment. VSA Future is located at 310 Cedar Lane, Suite 3A, Teaneck, NJ, 07666, USA. For any inquiries about the academic services they offer, visit their website. 
Media Contact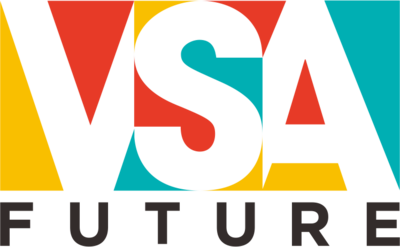 Company Name
VSA Future
Contact Name
Julia Guo
Phone
844-VSA-FUTURE
Address
310 Cedar Lane, Suite 3A
City
Teaneck
State
NJ
Postal Code
07666
Country
United States
Website
http://www.vsafuture.com/