Brentwood, CA— November 17, 2021 — Viable Mining has come up with a solution to eliminate Bitcoin's harmful effects on our environment. It plans to use cheap, renewable, solar power to mine Bitcoin. To begin this bold green endeavor, Viable Mining has started a crowdfunding campaign with Wefunder, that allows everyone to participate in its success. 
Bitcoin requires huge amounts of "dirty" electricity to maintain its network
Bitcoin's profitability and popularity has been hard to ignore, however it has a dark side that has been noted by celebrities, billionaires, and environmental activists. To run the Bitcoin network, Bitcoin miners must solve complex equations using massive amounts of electricity (enough to power a small country!), which is terrible for the environment. Why is it terrible for the environment? Because 80% of the electricity generated in the United States is dirty, it either produces thousands of tons of greenhouse gases or nuclear waste.
Viable Mining solves that problem!
There is a long list of California farmers who want to lease their land to Viable Mining, because they can't grow crops due to water shortages. This land will be used to set up a field of solar panels to provide 100% clean, renewable energy to power its Bitcoin miners.
The Future of Bitcoin Mining is in Solar
Viable Mining provides a long-term solution to the massive energy requirements of Bitcoin mining that depend on the current electrical grid. If Bitcoin continues to tax the power grids, politicians will seek to limit Bitcoin mining and limit the huge potential of Bitcoin.
Legal Disclosure:
Viable Mining is 'testing the waters' to gauge investor interest in an offering under Regulation Crowdfunding. No money or other consideration is being solicited. If sent, it will not be accepted. No offer to buy securities will be accepted. No part of the purchase price will be received until Form C is filed and only through Wefunder's platform. Any indication of interest involves no obligation or commitment of any kind.
For more information, please contact                                                                             For more information on Viable Mining:
Josh Lawch                                                                                                                      www.wefunder.com/viablemining
925-238-8432                                                                                                                 www.viablemining.com
invest@viablemining.com
Media Contact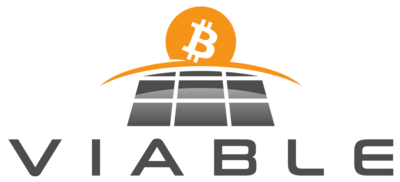 Company Name
Viable Mining
Contact Name
Josh Lawch
Phone
925-238-8432
Address
2005 Riddling Court
City
Brentwood
State
CA
Postal Code
94513
Country
United States
Website
https://www.viablemining.com/