Denver, CO – The holidays are a great time for couples to rekindle their romance, reconnect, bond, form new traditions, and walk down memory lane. Venice Ristorante & Wine Bar is one of the highly regarded fine-dining Italian restaurants in Denver, perfect for a romantic date night. The holiday decorations, coupled with the warm ambience, create an environment of peace, calmness, security, and love. 
Venice Ristorante & Wine Bar was founded by Alessandro Carollo, a passionate and experienced chef who has worked in some of the finest restaurants all over Italy. Since the inception of the restaurant in Denver in 2002, he, together with Christian Delle Fave, has worked consistently to enrich the menus, cuisine, and wine lists to provide their guests with exquisite culinary masterpieces. 
Venice Ristorante & Wine Bar has built a reputation in Denver for providing authentic Italian cuisine, having a welcoming staff, and valuing the feedback of each guest. The restaurant is known for having one of the most put-together menus and exclusive selections of wine. 
Currently, Venice Ristorante & Wine Bar has a new holiday specials menu that has a wide range of Italian food. Their first course meals contain variations of grilled bread, veal meatballs, charcuterie boards, zucchini, cheeses, and a range of vegetables. Their salad menu has a variety of baby spinach, romaine, lettuce, croutons, nuts, capers, cheeses, and a vinaigrette of a client's choosing. 
Venice Ristorante & Wine Bar also serves chicken dishes, salmon, risotto, gnocchi, and ravioli that can be filled with cheese, vegetables, sauces, or spicy Italian sausages. Guests with a craving for pasta can take advantage of the many types of pasta dishes that are offered at the Italian restaurant. Their dessert menu has selections of chocolate, pastries, ice creams, mousses, and cakes. 
Venice Ristorante & Wine Bar chooses the wines that pair exquisitely with their Italian dishes. They have selected a new holiday drink menu based on quality, great farming practices, and phenomenal winemaking processes. 
They have a wide range of white wine, red wine, sparkling wine, rosés, and dessert wines. Guests who prefer spirits can also enjoy special cocktails, their preferred whiskey brands, gin, vodka, tequila, rum, liqueurs, among others. They also provide bottled/canned beer including, Peroni, Moretti, Corona, Coors Light, and more.
To make a reservation at Venice Ristorante & Wine Bar, call 303-534-2222 for the Downtown Denver location at 1700 Wynkoop St, Denver, CO, 80202, US, and 720-482-9191 for the DTC location at 5946 S Holly St, Greenwood Village, CO, 80111. For any inquiries about their holiday specials, visit the restaurant's call today. 
Media Contact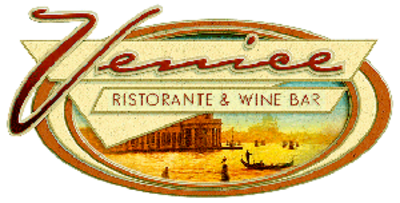 Company Name
Venice Ristorante & Wine Bar
Contact Name
Alessandro
Phone
303-534-2222
Address
1700 Wynkoop St
City
Denver
State
CO
Postal Code
80202
Country
United States
Website
https://www.veniceristorante.com/