Newbury Park, CA – Home and business owners looking for canopies for their buildings can rest easy thanks to Van Nuys Awning Co, an awnings and canopies company with high quality and innovative resources that are sure to match their needs. 
Van Nuys Awning Co was established in 1918 to provide clients with beautiful custom awnings to improve their spaces. Since its inception, the company has been reputed as a leader for creating high-quality awnings for residential, commercial, and industrial clients. Today, the company has grown to become an enterprise with designers, installers, engineers, project managers, and salespeople who focus on client needs. 
The team of professionals has experience working for construction companies, parks, and architects, giving them intricate insight in working with traditional, modern, and contemporary buildings, no matter the size or type. As a team that values clients, they take the time to understand their needs, goals, results, and expectations to create awnings and other products that will fit perfectly in homes and offices. Additionally, they conduct business with professionalism, integrity, fairness, and compassion in an effort to form and maintain long-lasting bonds. 
After more than 100 years in the industry, years of research, design, and development, Van Nuys Awning Co is introducing a unique and innovative product; the slide on wire canopy system for canopies and patio covers. This product is designed for clients who want versatility since it's retractable, can be made in any design, color, or length. The slide on wire system is strong, dependable, and made with high-grade technology to adapt to any space while the canopies are weather resistant. Clients who already have a canopy system can also get the slide on wire system as they can be installed over existing structures. 
Van Nuys Awning Co also offers residential awnings and shade for porches, windows, patios, decks, and for the outdoors. Business owners who want to give their storefronts a facelift can also benefit from the commercial or retractable awnings, including dome awnings, patio shades, and outdoor drapes. Additionally, they offer shade structures, canopies, and cabanas custom-made to specific designs, colors, and shapes. 
As a client-centered company, Van Nuys Awning Co has a facility where all the awnings and canopies are made. Clients who need their services have the liberty to choose fabric, color, print, customized logos, and signage. Once they have made a decision, the designers provide high-performance vinyl cut products, bright letters on backlit awnings, screen printing, digital printing, and hand-painted graphics.
Other than catering to the residents of Newbury Park, Van Nuys Awning Co also serves Los Angeles County, Orange County, Ventura County, Santa Barbara County, and San Luis Obispo County. 
Schedule a free consultation with Van Nuys Awning by calling (818) 782-8607. They are located at 2580 Azurite Circle, Newbury Park, CA, 91320, US. For any inquiries about the services they offer, visit their website. 
Media Contact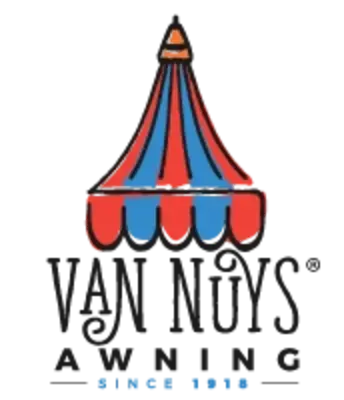 Company Name
Van Nuys Awning Co
Contact Name
Kimberly Alvarado
Phone
(818) 782-8607
Address
2580 Azurite Circle
City
Newbury Park
State
California
Country
United States
Website
https://www.vannuysawning.com/