Barton, ACT – Valuations ACT is an independent and industry-leading property valuation company in Barton, ACT, which has decades of experience offering superior valuation services handled by Certified Valuers (CPV) with the Australian Property Institute (API), each with over 20 years of professional experience serving all residential and commercial needs.
This prestigious company strives to maintain exceptional communication with its clients while providing honest and confidential valuations that are always handled with integrity and the utmost care, using valid documents in any government agency, state and Commonwealth court, banks, and other financial institutions.
"All of Valuations ACT staff are involved in the valuation process, which ensures excellent quality control. Our quality control procedures mean that we satisfy the contract requirements of major financial institutions, many of whom we have an amicable relationship with. We are also the preferred valuation company for a number of our clients." Said the company's representative, regarding the strong relationships they have built throughout their years in business. 
This full-service valuation company comprises specialists who focus on residential or commercial property valuation, allowing them to perform an independent analysis of the property with evidence-based information to support their work. Whether clients need appraisals of industrial properties or a rural residence, these experts have each been trained in their area to serve their clients' needs with vast knowledge and expertise. 
Valuations ACT specializes in a variety of valuations for a range of purposes, including current market valuation, pre-purchase/pre-sale property valuation, property settlement valuation, separation/de-facto valuation, family law court property valuation, deceased estate/probate property valuation, building insurance assessment, internal accounting property valuation, compensation property valuation, etc. 
This Barton-based valuation expert is proud to be represented by members of the Australian Property Industry (API) and the Royal Institution of Chartered Surveyors (RICS), which means that all their valuation processes are handled in full compliance with the API's Code of Professional Practice, Code of Ethics and Rules of Conduct. Furthermore, since the agency is not associated with any real estate agency or bank, clients can have the peace of mind that any valuation they perform is a genuine and accurate assessment of what the property is worth. 
Throughout its years of activity, Valuations ACT – Property Valuation Canberra has built a solid reputation based on the quality, transparency, and efficiency of its services, thus establishing a consolidated relationship with renowned commercial clients such as McDonald's, Clayton UTZ, Conatur, Fulton Hogan, Worrells, as well as with some other commercial and residential clients who need reliable valuation services for different properties, such as industrial properties, office/commercial properties, facilities and machinery, commercial properties, rural properties, residential properties, and business valuations. 
Valuations ACT is located at 7/40 Blackall St, Barton, ACT, 2600. For professional Property Valuation services, contact them via phone at (02) 6189 2232. For more information about their services or request a quote, visit the company's website. 
Media Contact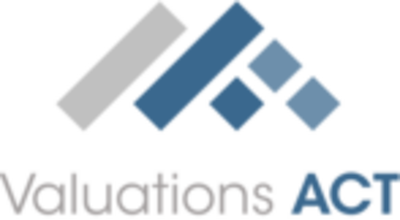 Company Name
Valuations ACT
Contact Name
Steven Anderson
Phone
(02) 6189 2232
Address
7/40 Blackall St
City
Barton
State
ACT
Country
Australia
Website
https://www.valuationsact.com.au/