About Hangover Hammer
Hangover Hammer provides several benefits. Higher electrolytes content helps produce balanced hydration while the vitamins promote health and wellness. The Acacia fibers offer additional digestive support. It also provides low doses of energy for enhanced alertness. The essential electrolytes contained in the formula include sodium and potassium. Another noticeable attribute about Hangover Hammer is the lack of artificial flavors.
To learn more about Hangover Hummer, the shipping procedures, and the payment process, visit the company website. The product is manufactured by LCM Pharmaceutical, which was established in 1996.  Company CEO President Bill Tumlin is an alumnus of Auburn University. He joined the company in 2006. With the production of Hangover Hammer, Tumlin is keen to serve the ever-growing demand for simple rehydration products in America.
The Hangover Hammer Formulation and Benefits
Hangover Hammer is a specially formulated health and wellness supplement that increases absorption, enhances hydration, and maximizes efficacy. It is marketed as a solution for hangovers. What makes Hangover Hammer even more unique is its patented formula. The product manufacturer is offering a money-back guarantee because they are highly confident of their product. To achieve better results with Hangover Hammer Crush your Hangover!, users are encouraged to observe the three R's for Revel, Rehydrate and Recover.
Since every individual is different, the product manufacturer recommends getting the approval of a medical physician before using the supplement. Although users can take four capsules alongside 8 to 12 fl oz. of water, taking two capsules is highly recommended at the beginning to gauge the risk tolerance levels. Hangover Hammer has less than 1g of sugar and fewer than 3 calories per serving. It is also free of allergy-inducing ingredients like gluten, soy, nuts, and animal by-products.
The levels of electrolytes in the formula are within limits set by the World Health Organization for achieving efficient recovery from mild to moderate dehydration. Hangover Hammer can be used as a pre and post-workout supplement. The low dose of caffeine provides a much-needed energy boost before and after working out. Hangover Hammer strictly adheres to FDA regulations. Each supplement is tested for strength, purity, and identity. Safety measures have also been considered to make the product safe for human consumption.
Contact LCM Pharmaceutical
Hangover Hammer offices are located at 329 Wayne Trail, Santa Rosa Beach, Florida, 32459. The product is strictly made with vegetable capsules and has no artificial flavors. All the ingredients used in making Hangover Hammer are sourced in the USA. It has been tested and found effective in alleviating the symptoms of dehydration.
Media Contact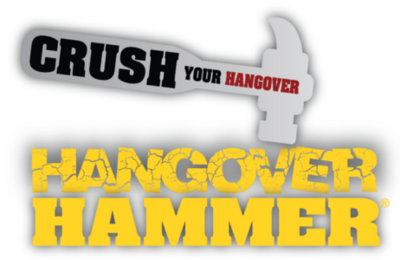 Company Name
Hangover Hammer
Contact Name
Bill Tumlin
Address
329 Wayne Trail
City
Santa Rosa Beach
State
FL
Country
United States
Website
https://hangoverhammer.com/