TOUCHBeauty is an award-winning beauty and skincare brand on a mission of providing efficient beauty products to give individuals a mind, body, and personality boost. The company comprises a team of researchers and design experts who have combined the science of skin biology, natural beauty, and advanced technology to create TOUCHBeauty GLOW, an ultrasonic exfoliating device. 
TOUCHBeauty takes the phrase 'beauty is skin deep' literally by providing beauty and skincare products that improve the mind and personalities of individuals. Since it was started in the UK in 1999, the brand has established branches in China, the USA, Japan, Thailand, Hong Kong, Malaysia, and Germany.
The mission of TOUCHBeauty is to deliver effective and safe beauty solutions that give individuals professional-level treatments, allowing them to take their skincare routines from beginner to pro-level. The brand comprises a team of researchers and designers who believe that by understanding the science of skin biology and natural beauty, they can deliver the most efficient results in the safest ways to their users. This approach has earned them many 5-star reviews and positive testimonials. The brand has also been the recipient of the Reddot Award, Good Design Award, IF Design Award, Design for Asia Award, and German Design Award. 

Using advanced technology coupled with the skills, knowledge, and experience of the team, they have earned more than 200 design patents so far to create new products for the benefit of their users. As a brand that revolutionizes the beauty industry, TOUCHBeauty has a new device, TOUCHBeauty GLOW, an award-winning ultrasonic exfoliating system that helps individuals get the ultimate skin glow. 
Blackheads and skin dullness are common problems for people, no matter the skin type. TOUCHBeauty Glow exfoliates the skin gently, providing deep cleansing in the pores without damaging the skin, preventing bacterial infections and damage to the skin barrier. Not only does the device clean pores up to six times better, but it also boosts absorption to reveal smooth, healthy, and glowing skin. 
TOUCHBeauty Glow has ultrasonic vibrations to loosen pore-clogging debris, a unique spatula that reaches tricky skin areas, an adjustable intensity level for different skincare needs, and an ergonomic design for ease of use. To get started, individuals need to cleanse their faces to remove makeup or any oils that may hinder the device from working. The next step involves exfoliation using the angled side of the spatula after wetting the skin, followed by applying a sheet mask or hydrating serum. Once this is done, they can use the flat side of the spatula across the skin to boost absorption. 
Besides the ultrasonic exfoliating system, TOUCHBeauty has other TOUCHBeauty face exfoliating products including, hair removal devices, light therapy devices, face rollers, cleansing brushes, eye care curlers, and lash curlers. 
To shop online, visit the company's website to find out how. For any inquiries about the products, email them via service@touchbeauty.com to speak to an expert. 
Media Contact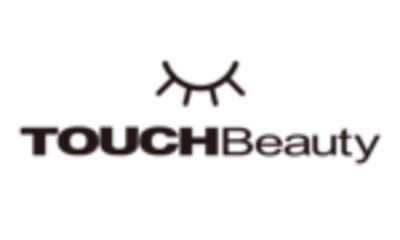 Company Name
TouchBeauty
Contact Name
CHEW HOWARD LEE JEN
Phone
086-400-119-1180
Address
29th Floor, Tianli Central Business Plaza (Phase II), No. 195, Haide 3rd Road, Haizhu Community, Yuehai Street, Nanshan District, Shenzhen
City
Shenzhen
State
Guangdong
Postal Code
518052
Country
China
Website
https://touchbeauty.com/