TOUCHBeauty is a leading beauty solutions specialist famous for offering innovative skincare products and beauty treatments. This award-winning company has recently launched a red light therapy device that is great for skin toning and rejuvenation. REVIVE is a compact and easy-to-carry product that integrates the technology of three devices in one. This product is available to be shipped worldwide, and customers can safely place their orders online.  
TOUCHBeauty, a leading beauty solutions brand, announces that it has just launched its new red light therapy device, REVIVE, a revolutionary skin toning and rejuvenation treatment that offers professional-level results in just a few weeks. REVIVE has been properly designed to offer users an easy, safe and convenient way to tone their skin without so many complications. 
This innovative product combines the power of three devices in one in a compact, easy-to-carry presentation. The designers of this revolutionary device have successfully integrated all the technologies into a portable and compact design that has simplified the process of skin toning and made it accessible to anyone. 
TOUCHBeauty REVIVE works to boost collagen and elastin production while toning the muscles, firming the skin, and shaping body contours. This device also slims the body and reduces the appearance of cellulite. Moreover, its constant usage brightens the skin tone and speeds up muscle recovery as it helps to repair skin tissue. The infrared light allows this device to target even the most challenging areas as its 56 lights therapy lamps deliver light to larger areas of the body. Likewise, the 16 RF multipoint electrodes treat larger areas of the body with precision. 
"I normally use three devices in my daily routine and have been waiting for something like this! I bring my skincare essentials with me quite a lot, and the REVIVE is like having my whole essential kit but in one pocket. My waist is much slimmer and I'm starting to see some old marks fade after using it for two months." Said a satisfied user about her experience with this innovative product. 
REVIVE works great in the arms, buttocks, legs, waist, and abdomen, and it only requires 5 minutes of treatment on each area. It perfectly fits different skincare needs as it provides customized intensity levels. Its wireless design makes it easy to handle and use in a safe and user-friendly way. 
Other than REVIVE, this brand of beauty solutions also offers a variety of high-quality skincare products such as the TOUCHBeauty Glow for premier skin exfoliation, the Face Roller Collection to redefine facial contours, the Eye Care  Collection, among other products. All products are available online with international shipping, and payments can be made with Shop Pay, PayPal, and GPay. 
Because of their products' great quality and effectiveness, TOUCHBeauty is the proud recipient of different recognitions from the industry, including the iF Product Design Award, the German Design Award, the RedDot Award, the Design For Asia Award (DFA), and the Good Design Award. 
For questions about the new red light therapy device, contact TOUCHBeauty via email at service@touchbeauty.com. For more information about their services or to place an order, visit the company's website. 
Media Contact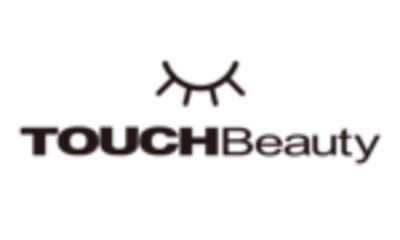 Company Name
TouchBeauty
Contact Name
Ricky Zhang
Phone
086-400-119-1180
Address
601 & 602, Block F5, TCL International ECity, 1001 Zhongshanyuan Road, Shuguang Community, Xili Subdistrict, Nanshan District
City
Shenzhen
State
Guangdong
Country
China
Website
https://touchbeauty.com/