Ballarat, VIC – Having a website is essential to the day-to-day running of a business. It boosts online presence and helps build a better brand image in the minds of current and prospective customers. Top Notch I.T & Web Design | Ballarat is a leading website design company that helps businesses create brand awareness, improve traffic, and grow. 
Top Notch I.T & Web Design | Ballarat is under the leadership of James Leversha. He has more than a decade of experience maintaining web and IT systems across the South West of Victoria. James leads a group of professional web designers committed to providing client-centered services.  
"We pursue relationships based on transparency, persistence, mutual trust, and integrity with our employees, customers and other business partners." – James Leversha 
Top Notch I.T & Web Design | Ballarat specializes in WordPress website development to create highly responsive websites. These web designers leverage their experience to create custom solutions for clients allowing them to thrive locally, nationally, or globally. With an understanding of the tenets of business, the team of developers also assists clients with marketing to increase revenue. 
Top Notch I.T & Web Design | Ballarat partners with highly regarded local SEO specialists experienced in Google analytics and popular SEO tools and software. The company's services don't stop at creating high-impact and responsive sites. They ensure that a website can support SEO strategies to help prospective customers locate a business, make inquiries, buy a product, or use a service.
With the knowledge that websites need to be secure for customers' safety, the web designers offer Cpanel web hosting. They also offer customized web plans that suit each website, including memory and CPU, to ensure that websites run fast. Besides providing extensive Web Design in Ballarat, Victoria, Top Notch I.T & Web Design | Ballarat helps businesses with other related digital services. They prepare marketing material, including business-centered graphics, domain services, and email setup services. 
Additionally, Top Notch I.T & Web Design | Ballarat has managed IT support services to increase employee productivity, lower long-term technology costs, reduce the risk of cybercrime, and improve profit margins. The support technicians, administration staff, and electrical fire inspectors provide test and tag services to ensure safety for employees and customers. 
To get a website development quote from Top Notch I.T & Web Design | Ballarat, call 0418 926 983 to schedule an appointment. They are located at 6A Armstrong Street North, Ballarat, Victoria 3350, Australia. For any inquiries about the services they offer, visit the company's website. 
Media Contact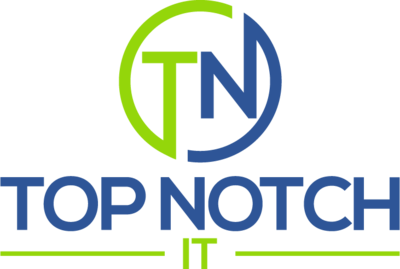 Company Name
Top Notch I.T & Web Design | Ballarat
Contact Name
James Leversha
Phone
0418 926 983
Address
6A Armstrong Street North
City
Ballarat Central
State
Victoria
Postal Code
3350
Country
Australia
Website
https://topnotchit.com.au/it-support-ballarat/