Newcastle, NSW – Newcastle's leading mortgage broker, Ascension Finance, has announced the launch of its newly updated website. The website update offers the company a new user-friendly interface that allows them to connect better with new and existing clients in search of the perfect home loan to fulfill their homeownership dreams. With the updated website, visitors can expect seamless navigation from page to page as well as well-organized website architecture, amongst other changes.
Announcing the website update, the mortgage broker also announced the launch of additional services aimed at making customers' lives easier. Prospective homeowners can now visit the site expecting to connect with local, experienced, and trusted specialists who will walk them through the home loan and homeownership process.
At the announcement of their new service for Newcastle and the surrounding areas, the spokesperson for the company said: "Saving our clients thousands of dollars and knocking years off their home loans, Helping First Home Buyers understand the process and getting them into their first home sooner, Showing First Time Property Investors how to go about securing their financial future, and more are some of the services we are all about and we can't wait to do the same for you! Ascension Finance is a Newcastle-based Mortgage and Finance Broker offering tailored home loan solutions."
The home loan experts have access to over 40 of the country's most reputable lenders and are committed to helping clients make the best choice based on what's in their best interest. They are a customer-first company and ensure that each prospective homeowner gets all of the information they need about different home loan packages before making a decision. The experts have a reputation for securing some of the best rates for their clients while also offering custom services through their simple and easy-to-use platforms.
Interested prospective homeowners can visit their newly redesigned website to get more information about how the mortgage brokers can help with investment property financing solutions. They take clients through the many available options, narrow down on the most applicable financing solution based on the client's preferences and financial standing, and help them to qualify for the loan.
Existing homeowners who wish to enjoy mortgage refinancing solutions to cut down on high mortgage rates can approach them for help. The refinancing experts will take a careful look at the existing mortgage loan contract and determine the best line of action to help the client. Their website also offers more information about the options available to first-time homebuyers and those seeking commercial and business finance solutions.
Visit the mortgage broker's site to learn more about securing financing help through them. For more information, call (02) 4925 1080 or visit Suite 401, 45 Watt Street, Newcastle, NSW 2300 AU.
Media Contact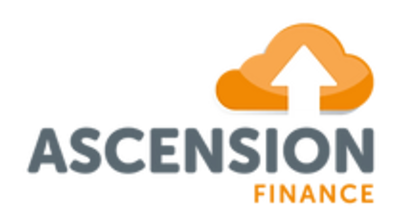 Company Name
Ascension Finance
Contact Name
Joel Archer
Phone
(02) 4925 1080
Address
Suite 401, 45 Watt Street
City
Newcastle
State
NSW
Postal Code
2300
Country
Australia
Website
https://www.ascensionfinance.com.au/