USA – The Social Dawg is all about bringing the latest bit of fashion to the pet world. As a company that started small, the passion has pushed its growth over the past year. The company has created a variety of dog bandana lines suitable for all occasions. Dog owners who wish to add a little personality to their pets' wardrobe can now do so effortlessly by adding an appropriate dog bandana to their pet's fashion ensemble.
The brains behind the company, describing it and the passion behind The Social Dawg, said: "We are passionate about making pet products that are fun and beautiful because your furry friend deserves the best. The Social Dawg collections feature a range of double-sided dog bandanas, including both tie-on and slip-on options, all of which have been lovingly handcrafted with your furry friend's style and comfort in mind. Our mission is to create dog bandanas like you've never seen before. Trust us, we are all about details. Our materials are hand-picked for design, comfort, texture, and durability. The Social Dawg products are proudly made in the USA with love. Thank you for supporting The Social Dawg!" 
With the New Arrivals Dog Bandanas, pet owners will now have access to new bandana types and designs for their fur buddies. Some of the new products include Oh Christmas Tree dog bandana, Red Truck Christmas Tree dog bandana, Cool Santa dog bandana, Ski Lift dog bandana, Cute Reindeer Holiday dog bandana, and many more Christmas-themed designs.
Pet owners who wish to dress their dogs up for special events like Thanksgiving can also browse the Thanksgiving section for some of the finest selections of dog bandana prints and designs. The Thanksgiving category introduces pet owners to Thanksgiving-themed dog bandanas, including popular styles, Feast Mode dog bandana, Gobble Gooble dog bandana, Leg Day dog bandana, and more. The birthday category has an abundance of different birthday-themed bandana prints and designs, including the cutest birthday toys that are sure to make your dog's barkday extra special. Looking to add an extra touch to your dog's bandana? The Social Dawg offers personalization where you can add a custom name or saying to any bandana. Pet owners can visit the bandana size chart section on the website to update themselves on the perfect bandana size for their specific pet.
The Social Dawg is open to striking a business relationship with interested wholesalers who wish to stock the latest dog bandana designs and prints. Get in touch with them by visiting their website, send them a message on Instagram or reach out directly with any questions to woof@thesocialdawg.com.
Media Contact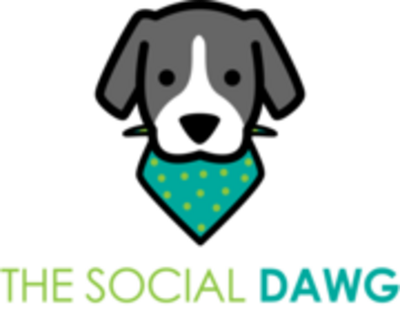 Company Name
The Social Dawg
City
Park City
State
UT
Country
United States
Website
http://www.thesocialdawg.com/