St Petersburg, Florida – According to a 2016 study by researchers at Johns Hopkins University, medical malpractice is the third leading cause of death in the United States. Medical Malpractice costs the lives of thousands of patients, in addition to the numerous cases that do not result in death but do cause significant side effects or disability. While medical malpractice is not easy to prove, the chances of making a strong case and receiving fair compensation are significantly greater with the help of a qualified medical malpractice attorney.
The Ruth Law Team has been fighting for the rights of medical malpractice victims in St. Petersburg, Florida, for decades, providing aggressive and knowledgeable legal representation to advocate for the rights of their clients. This prestigious law firm works under the leadership of Mr. Steven C. Ruth, a renowned trial attorney with more than 40 years of successful experience representing his clients in personal injury cases. Mr. Ruth maintains a prestigious "AV Preeminent Rating" by Martindale-Hubbell, the most prestigious national publication in the legal field. He has also been ranked as one of the top-rated attorneys in Florida for the past 9 years by Florida Super Lawyers, among many other awards and recognitions. 
Mr. Ruth and his team at The Ruth Law Team work hand in hand with their clients to thoroughly study their cases to create solid strategies that put their best interests first. Likewise, each member of the team works to ensure constant and fluid communication with their clients at every stage of the process. 
Regarding their client-oriented approach, the representative for The Ruth Law Team says, "If you choose to have us represent you, your attorney will be involved in your case from beginning to end, oversee all documents and case strategy and personally handle all negotiations. Each one of our attorneys takes every case seriously and feels personally responsible for its resolution." 
Medical malpractice cases are just one of the areas of practice in the Ruth Law team. This prestigious law firm has vast experience in a variety of personal injury cases, such as car accidents, boating accidents, dog bites and attacks, nursing home abuse and neglect, slip, trip and falls, unsafe products and medications, wrongful death, etc.  All of these cases are handled on a contingency basis, which means that the firm bears all costs of the legal battle, and clients do not have to pay unless they win the case. 
Moreover, These St Petersburg medical malpractice lawyers can help clients access the health care they need without any upfront payments. The attorneys have experience working with physicians to make arrangements for medical care without requiring payment until the case is resolved. 
For premier legal representation, contact these medical malpractice lawyers near St Petersburg at 727 513-0399 to request a free consultation. The firm is located at 8600 4th Street N, St Petersburg, Florida, 33702. For more information about their services, visit the website. 
Media Contact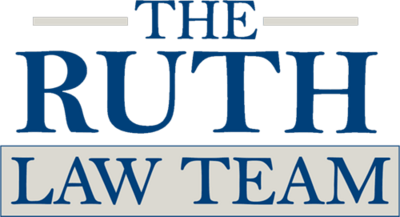 Company Name
The Ruth Law Team
Contact Name
Steven Ruth
Phone
727 513-0399
Address
8600 4th Street N
City
St Petersburg
State
FL
Country
United States
Website
https://getjustice.com/