Thanos Home offers a stylish and functional range of products for your home and garden. 
Products designed to capture the essence and maintain the balance of your personal home oasis, indoors and outdoors. 
From quality furnishings to pest and nuisance control, all Thanos Home products are designed and made by skilled craftsmen using only the highest quality raw materials and modern processes, with 100% organic and eco-friendly materials where possible, both non-toxic and humane. 
Celebrating the launch with a new outdoor furniture collection. Nothing screams summertime like a barbecue or outdoor party, and creating a perfect garden hideaway just got easier with the high-quality luxurious, and stylish weather-resistant rattan weave furniture set and offset patio umbrella.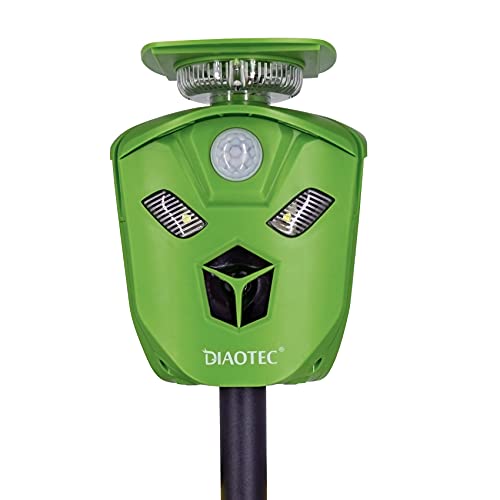 Boasting a completely modular set up including 4 single chairs, 2 corner chairs, 1 table with a tempered glass top, 6 cushions and 8 back cushions, and an optional patio umbrella with hidden wheels for easy movement, clients can customize it to match their patio and change it whenever they want.
Built with a solid frame, premium durable PE wicker has the advantages of high tensile strength, fade-resistant, and strong enough to withstand all weather variations. All of the cushions are removable and machine-washable, and perfect to gather friends together for an evening of food, wine, and fun.
Pest problems are also common in homes, and dealing with these pest problems can be a challenge. In some cases, pest control services may not guarantee the level of protection that homeowners desire to keep their properties safe. 
Domestic pests also pose other risks including structural damages that can cost a lot of money to fix, along with health risks, especially because most pests are known to be carriers of disease-causing pathogens.
To meet the needs of modern homeowners, the Thanos Home brand offers a variety of domestic pest control products, including the Ultimate 360 Degree solar motion activated ultrasonic animal repeller that guarantees protection against pest problems. 
The device is designed with the consumer in mind. With the Thanos Home brand, homeowners who wish to keep the exterior of their property pest-free will be able to achieve this goal with ease without worrying about extra energy consumption and costs. Being solar-powered, users can rely on the alternative energy source to keep their properties pest-free even during power outages.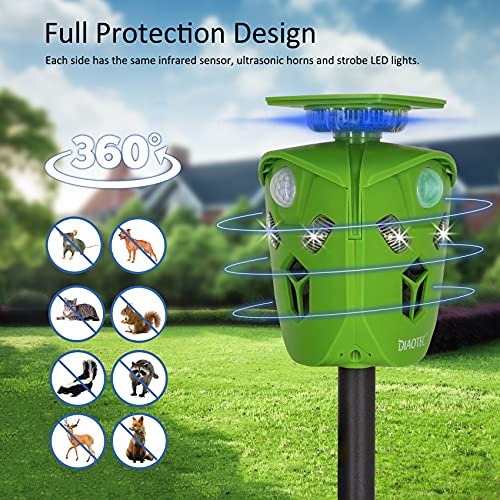 As a brand that is focused on customer satisfaction, Thanos Home ensures that all of the products it offers meets and exceeds the current industry standards. The Ultimate 360 Degree Solar motion activated ultrasonic animal repeller is no different. The Solar Powered Ultrasonic Animal Repeller comes with three infrared sensors on three different sides that allow the user to enjoy all-around protection for their yards and properties. These repellers are also motion activated causing them to kick into action once an animal enters into the user's perimeter. Once activated, the animal repellent flashes its lights twice and plays an ultrasonic sound to keep the animal from coming any closer.
Other features of the animal repellent product include support for green energy thus making it the perfect pest control product for users searching for environmentally friendly solutions to their pest problems. The Solar Powered Ultrasonic Animal Repeller has also been designed to be water-resistant thus making it the perfect outdoors pest control product for all homeowners. Consumers who have kids or pets are guaranteed no risks.
The spokesperson for the company, announcing the pest repellent product and describing the company's commitment to customer satisfaction said: "In today's world, pest control is no longer limited to lethal traps and poisons. Responsible consumers and businesses seek safer, sustainable methods – while still demanding effective results. All Thanos pest control products are safe, humane, and eco-friendly. From electronic devices to 100% organic repellent compounds, our animal repellent solutions keep pests away from homes and businesses without harming the animals or the environment."
Other than The Solar Powered Ultrasonic Animal Repeller, Thanos Home offers many more pest control products for use at home and in vehicles. The company offers the battery-operated under hood animal repellent which has been designed to operate on 4 AA-size batteries and deliver LED strobe lights with ultrasonic waves to keep pests away from user's vehicles. The product is 100 percent safe for use and comes on when the vehicle ignition has been turned off. The automatic operation ensures that users won't have to bother turning the device on or off. It also provides all-around protection for their vehicles against pest problems.
Thanos Home also offers other products, including Cat Repellent Solar-Powered Ultrasonic Animal Repeller, Indoor bug zapper mosquito killer lamp, Solar animal repellent motion activated ultrasonic animal repeller, Solar-powered mole groundhog repellent stakes, sonic gopher chaser, solar sonic mole repellent, Thanos solar animal repellent, Ultrasonic animal repellent dog repeller cat deterrent, and Ultrasonic Wild Boar repellent solar-powered device.
Besides pest repellent devices, Thanos Home also offers a wide range of outdoor products. Some of the products provided for the outdoor space include Offset Patio Umbrella Cantilever Patio Umbrellas for UV Protection, Patio furniture set containing 7 pieces, and more. Customers who wish to purchase any of the products offered can take advantage of the company's shipping policy and fast delivery solutions directly from their USA-based distribution centers.  This means much faster delivery times and at prices better than the big box stores. 
Thanos Home is located at 9169 W State St #1766, Garden City, ID, 83714, USA. Get in touch with the company via phone at + 1 917 6755150 or visit their website to shop.
Media Contact
Company Name
Thanos Home
Contact Name
Steven Lau – Marketing Manager
Phone
+ 1 917 6755150
Address
9169 W State St #1766
City
Garden City
State
ID
Country
United States
Website
http://thanoshome.com/