Lincoln, NE: The infill and composite panels from Mapes Panels are made to the highest standards to meet the project's needs and aesthetics goals. For architects and other clients, these industry-leading experts provide perfect solutions to achieve exemplary project completion. The infill and composite panel solutions include The Green Solution for Glazing Applications, Insulated Spandrel Glass, Formed Edge Infill Panels, Impact and Blast Resistant Panel, and Energy Efficient Rabbet Edge Panel. Fire resistant panels are ideal for glazing applications that need a fire-rated system.
The company began manufacturing high-quality commercial architectural glazing infill products in 1952. Their non-exclusive distribution network features more than 4000 qualified dealers serving a wide-ranging need in the architectural glass and glazing niche. The engineering firm is in its fourth generation of leadership and vows to continue the good work set by predecessors. It is owned and operated by Luke Prussa.
Their fantastic product range includes Mapestop Fire-Resistant Panels, Mapespan Insulated Spandrel Glass Panels, Mapeshape Formed Edge Panels, and Mapes SSG Seamless Structurally Glazed Panel. These have given architects plenty of options to choose from. These solutions can be customized further to achieve various aims. The tech-driven firm has introduced a quick ship program to expedite product delivery.
In addition to the wide selection of Mapes products, the company has made it easy for architects to configure the products to meet fire rating requirements for almost any local fire code. One of the fast-selling products is the fire rated spandrel panel featuring insulative core material and finished interior. Since clients deserve to partner with an industry-leading partner to enjoy cutting-edge solutions, Mapes Panels has taken up the challenge to present qualified professionals to work with clients directly. 
For over six decades, Mapes has stoically ramped up the production of unrivaled canopies. Clients looking for advanced architectural canopies have a comprehensive selection catering to different needs. The options include Sun Control Louver Canopy, All Extruded Aluminum Canopies, and High Load Roll Formed Hanger Rod Canopy. Additional information and resources are provided for client consumption. These include a gallery and spec builder. Several case studies have also been put up on the website discussing critical topics like increasing the capacity of open spaces and the safe usage of pre-fab and pre-assembly methods.
To order quality fire-rated infill panels from Mapes Panels, call (800) 228-2391 or visit their office at 2929 Cornhusker Highway, Lincoln, NE, Zip Code 68504, US. The firm has built a name for producing quality products, which formed the ground for past successes and a basis for future achievements.
Media Contact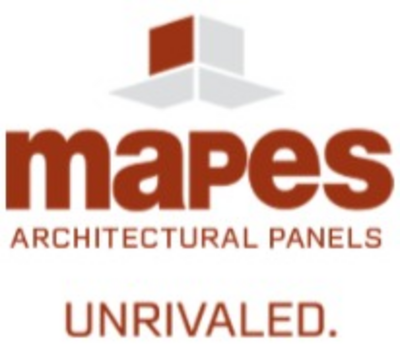 Company Name
Mapes Panels
Contact Name
Luke Prussa
Phone
(800) 228-2391
Address
2929 Cornhusker Hwy
City
Lincoln
State
NE
Postal Code
68504
Country
United States
Website
https://mapespanels.com/