Part 1:
The Houston housing market is expected to present challenges and opportunities for buyers and sellers as society moves from the pandemic into 2022. Competition is forecast to remain fierce among buyers, though a projected rebound from a recent decline in homes for sale on the market will create new openings for both participants. Houston has remained resilient through the pandemic, and everyone still continues to strive towards the goals they had. Let's not stop now.
Part 2:
During the pandemic, Houston's housing market has been unpredictably strong. The total active listings across Houston remained down 13.3 percent year-over-year in comparison to 2020, stemming from strong buying trends during the majority of the year. Looking forward into 2022, first-time homebuyers are projected to continue outnumbering inventory recovery in the real estate markets due to an anticipated further increase in demand.
As more sellers emerge in the market, for-sale inventory is predicted to start reclaiming ground from a recent steep decline. Across the United States, home sales in 2022 are set to hit their highest point in sixteen years, with a rise of 6.6 percent year over year. Single-family home sales in Houston are currently increasing at a steady annual rate of 3.9 percent.
In addition to existing properties in the housing market, the supply gap of new homes – balancing on 5.6 million at present – is due to incrementally decrease as builders ramp up construction outputs at a rate of 5 percent each year.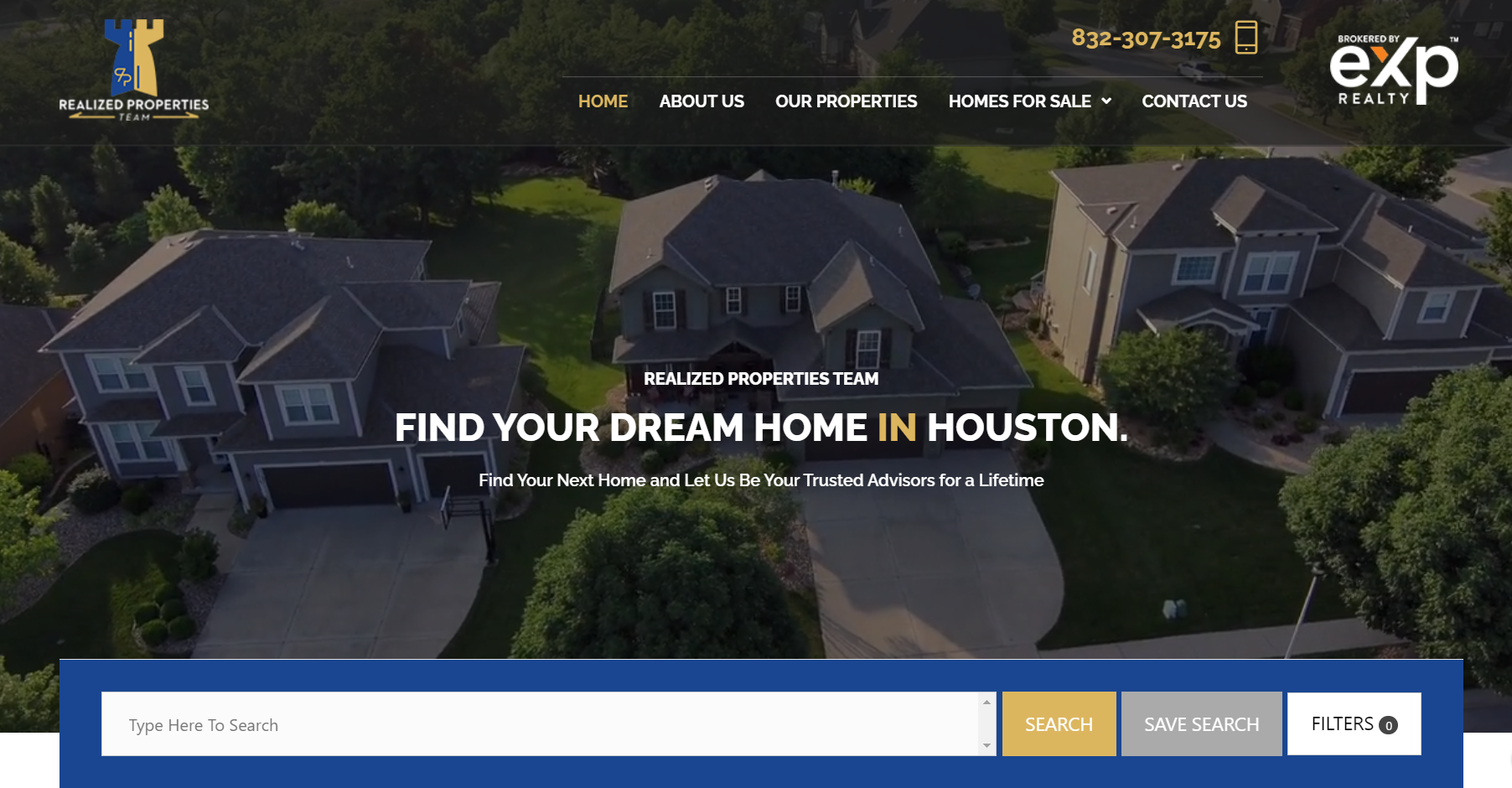 Texans will have a greater chance of securing a new home in the upcoming year but can expect to confront a fiery and competitive seller's market. The projected boom in the Houston housing market will produce a complex combination of housing affordability challenges and opportunities. Listing prices are forecast to rise to new record highs at 2.9 percent, mortgage rates climb to 3.6 percent, and insurance prices are also expected to undergo an increase in 2022.
According to the latest key housing market indicators, housing demand exceeds supply, which offers sellers an advantage over buyers in price negotiations. Houston has been a hot seller's market for several years now, and there's no reason to expect that to discontinue in 2022. So watch for a further increase in home prices in the upcoming year as record prices, fast-paced sales, and limitations on for-sale options lag behind pre-Covid levels.
The limited supply of homes is what forces buyer competition, which results in higher prices, or quicker sales than would be advantageous for sellers. This continued increase in the prices of homes suggests that now is an opportune time to buy property in Houston.
Rent increases are projected to outpace for-sale home prices, potentially transitioning home buying into a more affordable option for those entering the market. Rents are expected to increase 7.1 percent, compared with home prices climbing 2.9 percent year-over-year.
Shifts in social and demographic trends are shaping the Houston real estate market. Millennials comprise up to 53 percent of the prospective home buyer bracket who plan to purchase their first home in the next year. The pandemic has ignited a frenzy for millennial first home buying despite a steady rise of activity from this segment over recent years. With more than 45 million millennials across the nation within the prime first-home buying age group of 26-35 heading, the real estate market is set to retain its competing force.
Suburbs can expect to become more popular than operative urban centers and metropolitan hubs as home buyers seek larger and more affordable properties. An increase in remote work opportunities is likely to expand search areas across the state. Young first-home buyers are enabled to move into affordable areas away from their office locations, sooner than they might have otherwise. Nineteen percent of prospective sellers are seeking to move because they are no longer required to be situated in close proximity to their workplace. This figure is up from 6 percent in the first quarter of 2021.
With prospective sellers increasingly planning to enter the market and competition between buyers remaining fierce, strong growth of home sales is anticipated for 2022 with a more sustainable pace. Local employment conditions are looking positive over the upcoming year. A growing economy, workplace flexibility, and strong employment market should enable first-time homebuyers to purchase homes without overextending the budget, which is positive news for real estate.
The for-sale home supply is up 0.3 percent, and will increasingly recover from declines in recent years. Millennial demand is still projected to keep supply limited, and buyer competition will remain strong through at least 2025. First-time buyer demand will outperform existing market inventory and new constructions as millennials are looking to purchase their first property, Gen Z is emerging into the housing market, and older Americans seek to downsize their homes.
The fundamental concept underlying buyer activity is to ensure buyers are operating within a comfortable timeline and budget. This is particularly important for first-time homebuyers. Sellers may alternatively consider current market conditions as well as the likely increase in homes for sale on the market, and adopt competitive pricing strategies.
When looking to buy or sell a property, timing should be considered an important part of any real estate investment. The rapid appreciation in Houston witnessed earlier in the decade has decreased, however a combination of a strong economy, high employment, and lack of inventory in many market segments continue to push the prices of homes in Houston.
Part 3: 
The Houston housing market is healthy and strong and shows no signs of slowing down in 2022. More active listings are coming to the market and increasing the inventory options for buyers. Mortgage rates are more preferable over current rental costs. Potential new homeowners and buyers are more inclined to purchase versus renting and taking advantage of the low interest rates available. All indications point towards a more balanced housing market as society moves into the new year.
Part 4:
Facts and Figures
Home ownership rates should see a light increase in 2022 to 65.8 percent.
Rents are forecast to increase 7.1 percent, and home prices climbing 2.9 percent.
Mortgage rates may be seen growing to 3.9 percent.
Sales in the Austin Metro real estate market are expected to climb at 4.7 percent, with prices expected to rise 3 percent.
Dallas-Fort Worth is set to undergo an 8.3 percent increase in sales with prices rising 4 percent.
El Paso is forecast to bump 10.6 percent in sales with prices augmenting to 5.1 percent.
Houston Metro area sales are expected to rise at 2.6 percent, and prices at 2.4 percent.
McAllen-Mission sales are projected to rise 5.9 percent, and 5.1 percent in prices.
San Antonio should climb 5.1 percent in sales, and see a 3.5 percent rise in prices.
Part 5:
About Realized Properties
Realized Properties is a 100% veteran-owned, female-led disabled veteran small business, and holds itself to the utmost standards of professionalism. They are brokered with eXp Realty as a full-service customer-centric residential real estate company based in Texas. The company's commitment is to serve clients' needs through the full term of their relationship, and Realized Properties guarantees a lifetime of dedication and integrity in their work.
As fully licensed Houston real estate professionals, they guarantee care and commitment in their strategic marketing, transaction management, and responsibility toward helping their customers achieve their real estate dreams as seamlessly and integrally as possible.
Realized Properties's reputation is built upon customer dedication, communication, and an infallible work ethic. That's why they get it right the first time, every time. Those looking to enter into the Houston housing market as a buyer or seller in 2022 should get in touch with Realized Properties as the preferred agent to ensure a smooth transition forward for the next step in real estate. Realized Properties is here to make their client's journey simple and easy. Contact their trusted team for assistance with any inquiries about Houston or wider Texas markets, and the team promises to have clients set on targets to achieve their real estate aspirations.
Media Contact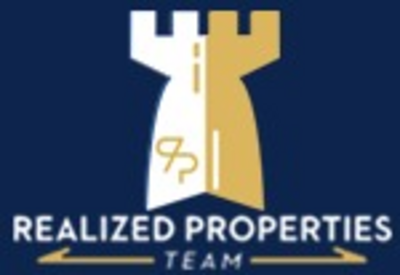 Company Name
Realized Properties
Contact Name
Elizabeth Burkett
Phone
832-307-3175
Address
27922 Post Oak Run
City
Magnolia
State
TX
Postal Code
77355
Country
United States
Website
https://realizedproperties.com/