Leawood, KS – Estate planning goes beyond drafting a will. It requires thorough planning and accounting for all assets so that the people or entities that are to receive them don't face challenges during transfer. 
The Eastman Law Firm provides comprehensive legal services in estate planning attorney Leawood, KS. They have skilled attorneys that help clients design plans and make decisions that will ease their minds and ensure that their wishes are carried out in the best way possible, in the event of their passing. Over the years, the firm has been developing multiple partnerships with investment companies, other seasoned lawyers, bankers, and other related professionals to help their clients maximize outside counsel.
The Eastman Law Firm focuses on helping clients create wills and trusts. A will declares a person's wishes regarding the disposal of their estate and who will take care of their children or dependents after death. A will has to be probated in a court of law in order to be accepted as a valid document. A revocable trust / Living trust or Loving trust is a substitute for a will, and it places the assets of a grantor into a trust during their lifetime, and after their death, it distributes them to their heirs or beneficiaries. A trust is only considered revocable during the lifetime of the grantor, and only the court can amend it when they die.
In addition to wills and trusts, The Eastman Law Firm helps clients draft the Power of Attorney, Medical Power of Attorney, and Living Will. Financial power of attorney allows a person to act on behalf of another to manage their finances and property for them. It is an extremely powerful document because any action done on behalf of the principal pursuant to the Power of Attorney is the same as if the principal did it. 
The Eastman Law Firm mostly drafts Durable Power of Attorney, which means the power of attorney remains in effect until the death of the principal or until the document is revoked. It can become effective when drafted or through a ''Springing'' power of attorney. A ''Springing'' power of attorney becomes effective when a specified action occurs, such as the incapacity of the principal. The medical power of attorney or healthcare proxy designates an individual to make medical decisions on behalf of another while a living will document spells out medical treatments that can or cannot be used on an individual during specific healthcare situations.
To get a personalized estate plan, contact The Eastman Law Firm team by calling 913-908-9113 or visit their location at 4901 West 136th Street Ste. 240, Leawood, KS, 66224. For more information about the services they offer, visit their website.
Media Contact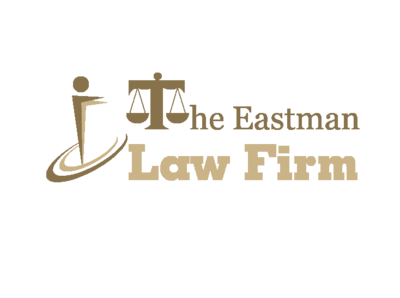 Company Name
The Eastman Law Firm
Contact Name
Gary Eastman
Phone
913-908-9113
Address
4901 West 136th Street Ste. 240
City
Leawood
State
KS
Postal Code
66224
Country
United States
Website
https://theeastmanlawfirm.com/attorney-leawood-ks/