Lambertville, MI: Team H20 Spray stands out as the highest-rated power washing company in Toledo, OH, and the surrounding areas. Their complete service roster features house washing, building washing, concrete washing, roof cleaning, commercial concrete cleaning, and commercial roof cleaning. Exterior house cleaning service is vital as it helps eliminate environmental elements like algae, dirt, and moisture. If left untouched, these elements can form a severe stain and grow into algae and possibly mold that may cause structural problems leading to expensive repairs. Homeowners can request power washing from Team H20 Spray in Toledo OH, to forestall these problems.
Team H20 Spray is delighted to provide 5-Star rated power washing service. Their residential services utilize a unique and proven 3-step process to restore the home and keep the exterior extremely clean. The company also has the right tools and experience to conduct commercial cleaning. Their roof cleaning involves zero pressure that translates to zero damage. Brett and Dawn Greunke own and manage their family-owned business.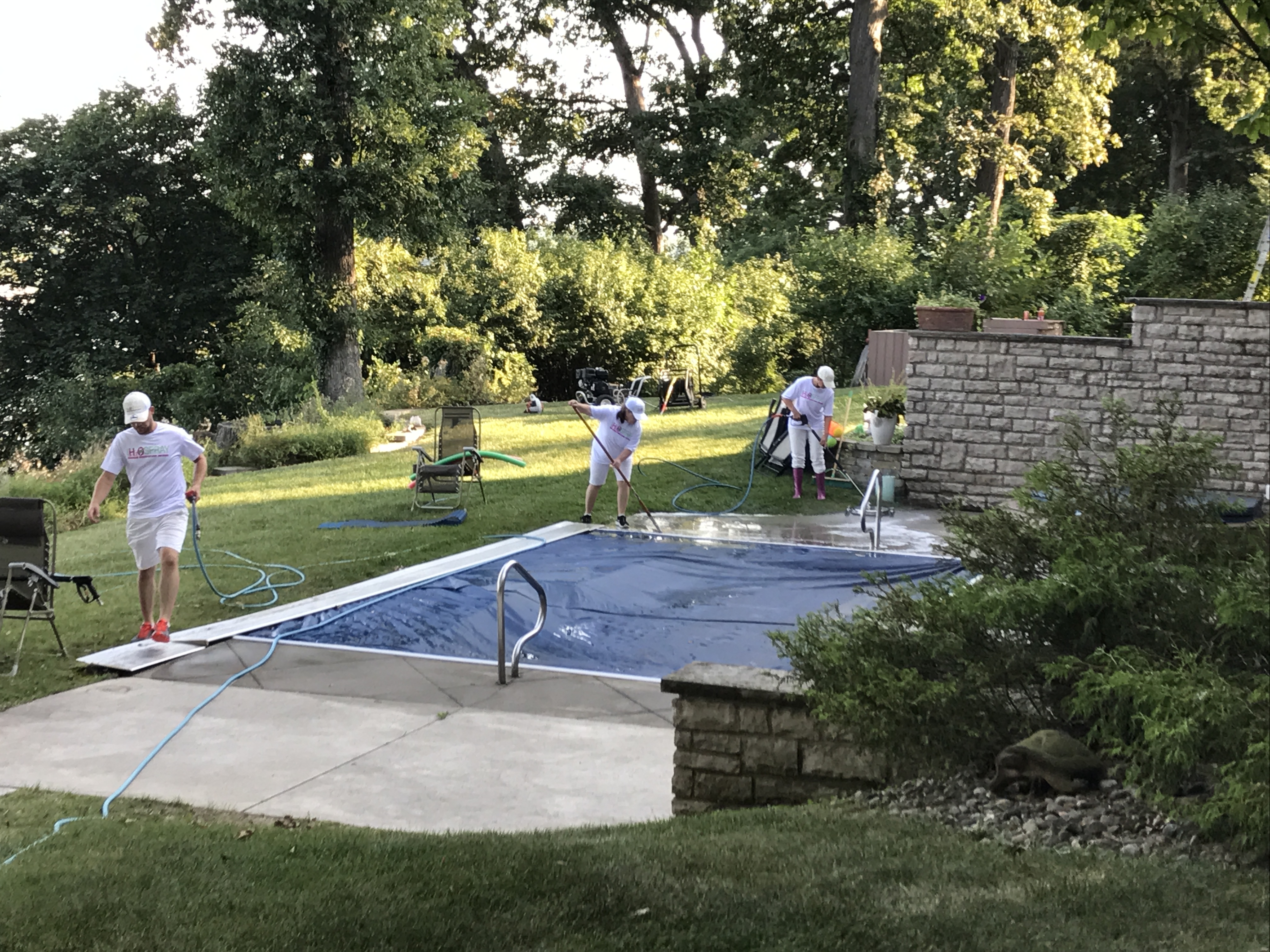 Hiring Team H20 Spray assures property owners quality cleaning, superior customer service, and substantial time savings. According to business owner Brett Greunke, "I always get a big smile after completing one of our services. Watching the entire process is amazing. What we can do for the exterior of a property is sometimes unimaginable. We genuinely care about our team, the quality of the services we offer, and our valued customers. From the large scale 2-week commercial project to our low-pressure house washing services."
The cleaning specialists at Team H20 Spray offer one-stop power washing solutions. To achieve exceptional results and 100% customer satisfaction, their Power Washing in Toledo OH is piloted to surpass industry standards and practices. These efforts have earned them national recognition. The company recommends house washing every two years to eliminate algae, dirt, and other contaminants. The washing cost depends on square footage, surface, and materials used.

Team H20 Spray also offers Christmas light design and installation services based on the clients' individual needs. The options available cover roofline, tree trunk wrapping, house outline silhouette, tree branch wrapping, and window, door, and porch lines. Their all-inclusive pricing takes care of every step-in design, installation, and maintenance. The company is BBB accredited and Roof Cleaning Institute of America certified.
To request a washing service from Team H20 Spray, call (419) 202 8950 or visit the office at Lambertville, MI, 48144, US. Their prime locations at the Ohio-Michigan border help them serve clients in both states. The company serves Toledo, Northwood, Oregon, Ottawa Hills, Whitehouse, Sylvania, Temperance, Maumee, Rossford, Point Place, Luna Pier, Holland, OH, and Dundee, Erie, Lambertville, MI.
Media Contact

Company Name
Team H2O Spray
Contact Name
Brett Greunke
Phone
(419) 202-8950
City
Lambertville
State
MI
Postal Code
48144
Country
United States
Website
https://www.h2ospray.com/