Oak Forest, IL – Developmental disabilities in children and adults due to genetics, pregnancy complications, parental behaviors, and other risk factors impact their day-to-day activities. Strive ABA Consultants, LLC is a facility dedicated to offering evidence-based treatments to help patients, parents, or guardians break through the barriers of autism and other developmental disabilities proactively. 
Jocelyn Robinson, BCBA, has over 15 years of experience in increasing the skills of patients with autism and other developmental disabilities. Salena Iyare, BCBA, takes pride in helping her patients receive the necessary resources to equip them for excellence. Together, they founded Strive ABA Consultants, LLC to implement comprehensive Applied Behavior Analysis (ABA) strategies to become the catalysts of change while also embracing each client's full potential. They operate on the values of positivity, patience, skill, knowledge, compassion, respect, and education. 
Strive ABA Consultants, LLC comprises a team of highly qualified, highly trained, and experienced behavior specialists who are committed to promoting behavioral changes in clients of all ages, needs, and desires. Using their evidence-based programs, they tailor-make strategies that are geared towards improving quality of life while still maintaining high standards. With the understanding that developmental disabilities are physically and emotionally challenging, the team has created a warm, comfortable, friendly, and serene environment that fosters calmness, friendship, and peace. 
Strive ABA Consultants, LLC offers aba therapy near Oak Forest. It's an approach that promotes social and meaningful changes in a child's behavior using a wide range of learning principles. It seeks to improve socially significant behaviors while decreasing challenging behaviors that disrupt the ability to make progress or learn by targeting adaptive skills, communication skills, social skills, and cognitive skills. As a client-centered facility, the BCBAs and specialists work closely with families to identify and prioritize challenging behaviors and skill deficiencies. They also address maladaptive behaviors by teaching alternate replacement behaviors. The behavior specialists also use the tenets of Applied Behavior Analysis to guide clients every step of the way, whether they are at home or in school, to give them a chance at reaching their full potential. 
Parents, guardians, and family members that care for individuals that have developmental disabilities, receive training and support that help them understand and implement Applied Behavior Analysis strategies, to continue building ABA therapy skills. Additionally, Strive ABA Consultants, LLC offers consulting services to help employees and staff learn and implement the values of Applied Behavior Analysis. The services include skill acquisition, behavior reduction, organizational behavior management, and ongoing behavioral consultation. 
To learn more about Strive ABA Consultants, LLC – aba autism in Oak Forest, call 773-589-4667 to talk to an expert or visit their location at 5520 W. 159th Street, Oak Forest, IL, 60452, US. For any inquiries about ABA therapy, visit their website.
Media Contact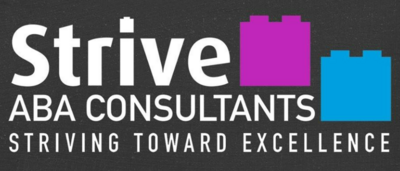 Company Name
Strive ABA Consultants, LLC
Contact Name
Jocelyn Robinson
Phone
773-589-4667
Address
5520 W. 159th Street
City
Oak Forest
State
IL
Postal Code
60452
Country
United States
Website
https://striveabaconsultants.com/