Maine: DJ-BrianC – Music For All Occasions has propelled Maine's entertainment and events production to the upper ranks through advanced preparation, continued education, and the latest technologies. Clients who hire the service get to work directly with the owner, DJ-BrianC. The company's DJ services include Karaoke DJ, Wedding DJ, Corporate Events DJ, School Dance DJ, Wedding Video Services, and Same-Sex Wedding DJ. For the widely sought wedding events, the Maine Wedding DJ stands out for having the experience, commitment, tools, and understanding of what makes Maine special.
Established in 1992, DJ-BrianC – Music For All Occasions has come a long way into a trusted DJ service carrying One Million Dollars in Liability Insurance. Business owner DJ-BrianC has never sacrificed quality at the expense of saving money. That is why he maintains professional-grade sound and lighting DJ equipment, backup equipment, and updated music listings. DJ Brian has his own music and won't use copies or downloads, and the music is derived from a legal and fully licensed library.
Hiring DJ-BrianC – Music For All Occasions also means controlling the tone of the event, music selection, volume, special effects, and DJ interactions. DJ-BrianC respects all events and always dresses in proper attire, which ranges from casual wear to tuxedos depending on the occasion. As part of the DJ's etiquette and attitude, DJ-BrianC does not consume alcohol, smoke, or become obnoxious at the client's events.
With DJ-BrianC – Music For All Occasions, clients get an opportunity to enjoy quality Wedding DJ services without breaking the bank. The service includes free event planning assistance, LED dance floor lighting, a full digital music library and custom playlist, event planning tools, and a wireless microphone for speeches and toasts. Also featured is one premium sound system and a professional and experienced DJ/MC. Members of the LGBT community will be happy to know that DJ-BrianC – Music For All Occasions is an LGBT Friendly DJ and will work with the client's music selection from its large, updated library.
When assigned an event, DJ-BrianC – Music For All Occasions will have all the equipment set up 90 to 120 minutes before the event commences. The early arrangement is vital in catering to last-minute adjustments and changes. Clients seeking to hire the DJ for their events must do a confirmation in writing. 
To get DJ-BrianC – Music For All Occasions to spice things up at an upcoming wedding or party, call (207) 212 6560. The DJ offers services in the Maine area.
Media Contact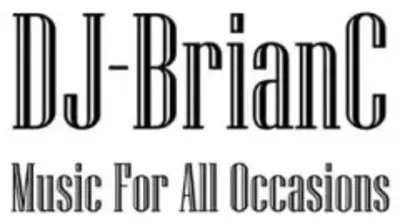 Company Name
DJ-BrianC – Music For All Occasions
Phone
(207) 212 6560
City
Lewiston
State
Maine
Country
United States
Website
https://djbrianc.us/