Guangzhou, China – SPRSUN has over 22 years of experience manufacturing heat pumps for the consumer market. In those years, the company has perfected the technology behind its heat pumps while ensuring that quality and performance remain unrivaled. Consumers who choose their products have left several positive reviews, which have spurred the company to produce more to meet the increasing market demand caused by increasing popularity in the global HVAC market. 
Selling in more than 60 countries worldwide, this heat pump brand offers an array of product options for consumers to choose from. Their swimming pool heat pumps are designed to deliver efficiency at its peak. The company's air source heat pump pool heaters use electricity to capture heat and move it from air to pool water. The swimming pool heat pumps from SPRSUN are perfect for above-ground and inground pools. Customers will have access to a range of swimming pool heat pumps when they browse the brand's inventory. SPRSUN offers everything, from the small domestic pool heat pumps to the large commercial pool heat pumps.
SPRSUN also offers a selection of top-quality DC Inverter heat pumps for hot water and air conditioning needs. The DC Inverter heat pumps are designed to automatically adjust compressor speed according to changes in ambient temperature. The automatic changes in compressor speed guarantee stable indoor temperature and cut back on energy usage. The DC inverter heat pumps are designed to maintain operation but with low energy consumption when they reach set temperature. These characteristics not only improve energy use but also improve the system's lifespan.
The air to water heat pumps are also available to meet the needs of various customers. SPRSUN offers a variety of options to choose from, including hot water heat pump, DC inverter (split and monoblock types), EVI low temp, swimming pool, and household heat pumps. Consumers who choose the SPRSUN monoblock DC inverter heat pumps will enjoy a greater air to water heat pump efficiency for their money.
SPRSUN's products are becoming more popular due to their performance, design, quality, and durability. As a popular choice among households and businesses, consumers can expect safety guarantees, eco-friendliness, and many other advantages. Experience quality at great prices by choosing SPRSUN. For inquiries, call them on 0086-20-82181867 or visit their website.
Media Contact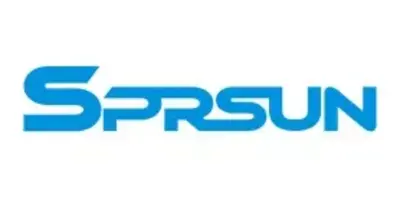 Company Name
SPRSUN
Contact Name
Jason Yao
Address
No.15 Tangxi Road, Yinsha Industrial Park, Xintang, Zengcheng District
City
Guangzhou
State
Guangdong
Postal Code
511338
Country
China
Website
https://www.sprsunheatpump.com/