Richmond, VA – Automatic transmissions offer a wide range of benefits. However, they need to be properly maintained and cared for to ensure safety, performance, and longevity. Speedy's Transmission Shop takes its time to ensure that each vehicle that comes into the auto repair shop gets the attention needed to diagnose and address all problems, even the little ones. Clients can expect the latest auto repair and diagnostic technologies, experienced and trained professionals, genuine parts for replacement and repairs, and overall affordable services at the auto repair shop.
Speedy's Transmission Shop offers services that help clients stay safe on the roads while getting the best performance out of their vehicles. The auto repair shop takes pride in helping clients prevent common transmission problems by encouraging a healthy maintenance habit. In line with this, the repair shop has released a new set of maintenance guidelines that auto transmission vehicle owners can benefit from. The spokesperson for the auto repair shop encouraged more vehicle owners to inspect their transmission fluid as often as possible, noting that it gives a great indication of the transmission's overall health.
In the new guideline for auto transmission maintenance, the auto shop also encouraged vehicle owners to inspect for leaks, the appearance of their transmission fluids, and to pay attention to the level of their transmission fluid. "An accurate measurement of the transmission fluid can be obtained when the dipstick is removed, wiped, reinserted, and re-read while the engine is idling in park."
Luis Quinones of Speedy's Transmission Shop also encouraged auto transmission car owners to care for their cooling system. He noted that the cooling system could significantly affect the engine and transmission when not paid attention to. He also warned about the braking system and its importance, noting that many clients who come in for Transmission Repairs in Richmond, VA have a habit of resting their foot on the brake pedal even when braking isn't required. The auto transmission repair shop advised vehicle owners to shift gears wisely, use proper transmission fluids, and flush out their transmissions at intervals.
Speedy's Transmission Shop brings over 40 years of experience to the table. It offers various auto transmission services, including diagnostics, tune-ups, maintenance and servicing, repairs, rebuilds, and transmission upgrades. The auto repair shop is located at 5300 Midlothian Turnpike, Richmond VA 23225 US, but the technicians can be reached via phone at (804) 999-1845. For more information, visit their website.
Media Contact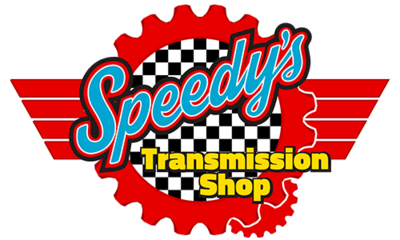 Company Name
Speedy's Transmission Shop
Contact Name
Luis Quinones
Phone
(804) 999-1845
Address
5300 Midlothian Turnpike
City
Richmond
State
VA
Country
United States
Website
https://speedystransmission.com/