Sneakerfreakz launches to become the world's first 8-Bit Sneakers NFT on the Polygon network – following other legendary Ethereum based NFT collections.
The NFT world has witnessed artworks sold at record prices, ape avatars bought by celebrities and brands for millions, and games that have enabled users to replace their income as the NFT craze has gained massive momentum this year. One of the newest NFT collections to hit the market is Sneakerfreakz – which are quickly becoming "the grails" of the Polygon (Matic) network. 
Sneakerfreakz, The NFT collection using sneakers to introduce people to the metaverse in a simple, digestible way, is experiencing explosive growth on the Polygon Network.
Sneakerfreakz is a unique Non-Fungible Token (NFT) collection on the Polygon blockchain. 7,000 Freakz began minting on October 1st, 2021.
Sneakerfreakz is blazing a trail with their art while simultaneously developing a pathway for the art to be translated into video game wearables and real-life items. Each Sneakerfreak has attributes that make them unique according to a defined rarity system – this includes a context rarity (leg, background, sock) and a sneaker rarity (based on real-life sneaker valuations). 
Sneakerfreakz Once Sneakerfreakz minting began, a buying frenzy ensued. In less than 24 hours, Sneakerfreakz emerged as one of the most popular collections on The Polygon Network. Sneakerfreakz presents a new use case for NFTs and real-world footwear manufacturing, sitting atop slick, original 8-Bit Artwork.
Not only are Sneakerfreakz stylish, but they are on Polygon – one of the most scalable, fast, and cost-efficient networks ever built. Each Sneakerfreak will be an ownership token of a correlating video game wearable asset that will receive its distribution during Roadmap 2.0.
In roadmap 3.0, this asset would then become a real-world wearable and manufacturable item. Additional drops of various sizes include some collaborative projects that are in the works for both long and short-term plans. Sneakerfreakz.io are traded on Opensea, the world's largest Polygon NFT marketplace.
You can collect as many Sneakerfreakz Polygon NFTs as you want, but there are only 7,000 in this set with no guarantee there will ever be a set of this size again. 
Don't miss out on your chance to own a part of the Sneakerfreakz legacy!
Media contact: info@sneakerfreakz.io
Join the Sneakerfreakz community: 
Website: sneakerfreakz.io
Twitter: https://twitter.com/sneakerfreakz 
Discord: https://discord.gg/sneakerfreakz 
Media Contact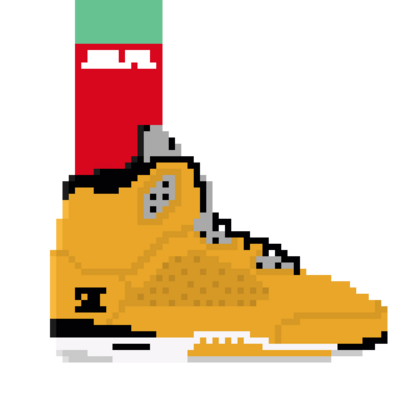 Company Name
SneakerFreakz Polygon NFTs
Contact Name
Andrew M.
Phone
1-701-866-8303
Address
4393 Courtright Street
City
Fargo
State
ND
Country
United States
Website
https://sneakerfreakz.io/