Brooklyn, NY – GoRascal aims to raise the bar in the mortgage business. The mortgage brokerage company is dedicated to providing excellent customer service and putting the needs of the individuals they serve first. Their mission is to carefully guide clients through the home loan process so that they may confidently choose the best mortgage for themselves and their families among the many mortgage options available today.
Following the selection of the best loan, the team will continue to work with clients to assist them in realizing their dream of homeownership. GoRascal has marked territory for mortgage loans and mortgage refinancing in New York, New Jersey, Connecticut, Pennsylvania, Maryland, North Carolina, Florida, and California.
"GoRascal will encapsulate everything I've been striving to accomplish throughout my career: a user-friendly mortgage process that puts the needs and interests of the borrower first," said GoRascal CEO Scott Valins. "Under GoRascal, you'll see the same friendly faces you've grown to love. From helping you nail down a strategic refinance or process a lightning-quick pre-approval, GoRascal will be there for you every step of the way to make the mortgage process as easy and personal as it should be."
Home Equity Loans, Conventional Fixed Rate Mortgages (FRM), Adjustable Rate Mortgages (ARM), Non-Qualified Mortgages (Non-QM), Jumbo Loans, Refinance Mortgage Loans, FHA Mortgage Loans, Reverse Mortgage Loans, and VA Mortgage Loans are just a few of the services offered by the mortgage company GoRascal. GoRascal – Mortgage Brokers are available 24/7 and have a 99 percent loan approval rate. Clients can obtain a mortgage in as little as eight days. GoRascal also has access to lenders with industry-leading turnaround times and low rates. With a 20-year track record, the team is familiar with all the twists and turns someone may experience when searching for the best home lending companies, whether they need a home loan, a strategic loan refinancing, a better interest rate, or a strategic cash-out opportunity.
By applying online for a home loan, clients can take advantage of the company's experience in the home lending business and find the proper home loan program in Brooklyn, NY. Whether clients need to buy, refinance, or receive specialized loans, they can use the calculators and tools provided on the GoRascal website to get started. They also provide a free, one-on-one mortgage consultation.
GoRascal works hard to maintain its reputation as one of the nation's highest-rated mortgage brokers to establish and maintain good relationships with its clients. The staff goes above and beyond every time a prospective borrower needs a home loan. Their team considers getting a home loan a worthwhile task and carries out every process with skill, professionalism, and respect for their clients. As a result, clients feel more comfortable referring their relatives and friends for mortgage financing.
To learn more about GoRascal, visit their offices in Brooklyn, NY, 11211, United States, or contact them via phone at 646-993-4258 for a free consultation. For more information, visit their website at www.gorascal.com.
Media Contact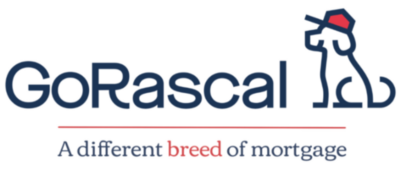 Company Name
GoRascal
Contact Name
David Williams
Phone
646-993-4258
Address
285 N 6th Street, 2nd Floor
City
Brooklyn
State
NY
Postal Code
11211
Country
United States
Website
https://gorascal.com/