Prescott, AZ – RE/MAX Mountain Properties The Hyland/Schneider Real Estate Team Prescott assists clients in buying and selling properties. The company has been in operation for more than seven decades. During this time, it has assisted clients in navigating the ever-changing real estate market, thanks to its qualified and passionate team of agents. 
As a tech-centered team, the realtor has a program where interested homebuyers can purchase their dream homes without leaving their current home. The virtual home buying program has made it easier for interested clients to navigate the real estate market in Prescott without spending hours on the road or meeting buyers physically. One of the key elements of the program is virtual consultation. The team sets up a virtual appointment with the interested client. Besides the meeting being a platform to familiarize with the real estate team, it is a perfect avenue for the client to inform the team on what they want to buy. 
Another key element of the virtual home buying program is emailing the client listing based on their specification. So, when the new listings hit the real estate market, the RE/MAX Mountain Properties The Hyland/Schneider Real Estate Team Prescott informs the client. Keeping them updated on the new offers makes it easier for the clients to grab the latest offers. Besides emailing them on the listing, the company gives the potential client virtual tours if they find a property they like. Unlike the physical tours, the client can check many houses without traveling or leaving their current home. 
If the client finds a good deal and wants to buy new home, the team guides them in signing all the relevant documents. The client can also ask questions before signing any document. Once done, they can either wire the money or request the team representative to pick the check from their home. Also, the team sends an inspection report to the client. The detailed report contains all the home details and photos of the property. Then a mobile notary takes the closing to the client, together with the house keys, signifying the end of the buying process.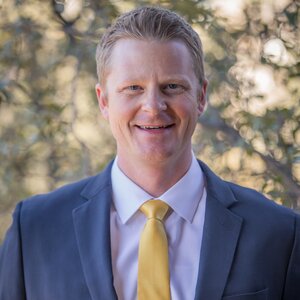 In addition to the virtual home buying program, the real estate team offers other services to potential real estate investors. For instance, the team provides a roadmap for clients interested in selling properties through them. Like in buying, the company utilizes technology to give them a smooth process, free of traveling and other related inconveniences. The knowledgeable team also provides the client with some pointers if they have never sold a property. If the client is uncertain about the property's value, the company has a virtual home estimator, which is instrumental when pricing the property. 
Interested clients can call the team at 928-910-8205 regarding the virtual home buying program. The offices are at 5010 Bear Way, Prescott, AZ 86301. Check the website for more information. 
Media Contact

Company Name
RE/MAX Mountain Properties The Hyland/Schneider Real Estate Team Prescott
Contact Name
Chelly Herren
Phone
928-910-8205
Address
5010 Bear Way
City
Prescott
State
AZ
Country
United States
Website
http://www.prescottareaproperty.com/