Urbandale, IA – Ram Roofing understands that the roof is an integral part of any structure. That is why the company aims to offer clients long-term solutions with a warranty. The company's mission is to give all clients peace of mind by providing stress-free services, while its core values are to obey its promise and exceed customers' expectations. Their staff believes in always doing the right thing and avoiding shortcuts at all costs. Customers can contact the company to give their homes a quality upgrade.
Since its inception, Ram Roofing has been offering quality residential and commercial roofing services to the residents of Urbandale and its neighborhood. It replaces and repairs roofs that have been destroyed due to weathering effects. The team accurately identifies customers' needs and provides them with roofs that give them lasting protection from the elements. Additionally, the team brings suitable materials, tools, and experience to solve all roof-related issues. Ram Roofing replaces and repairs all types of roofs, including asphalt shingle roofing, shake shingle roofing, tile roofing, and metal roofing.
The roofing company also specializes in the repair and replacement of roof siding. Examples of signs that indicate a siding needs to be replaced or repaired include: significant hail damages, dry rots, increased energy costs, peeling of wallpaper and interior paint, faded or stained panels, and visible cracks, blisters, and bubbles. The team offers siding services to customers interested in updating the color, changing panel types, or looking for replacement due to damages from extreme weather.
The contractors at Ram Roofing are experienced in the installation of seamless gutter systems. Unlike the common gutter, a seamless gutter is custom-built on-site to fit the lengths of the house. They lack seams thus, there are no leaks. The company has the latest gutter equipment and installs them using the latest techniques. Quality gutters reduce damages to clients' homes.
Ram Roofing also majors in repairs due to storm damages. The Midwest frequently experiences hails, strong winds, heavy rains, and lightning that can damage roofs and sidings. Ram Roofing has an experienced team to repair such damages. "Ram Roofing really came through on my siding and roofing repairs from the derecho storm back in August. They worked tirelessly with my insurance company for 9 months to finally approve the claim. Highly recommend their professional, quick and precise work!" Said Katie M., A satisfied customer.
Apart from roofing services, Ram Roofing also provides solar installation services. Solar panels help clients reduce energy costs, earn tax credits, and reduce carbon footprint. The solar team offers prompt and efficient solar installation. "Contact our experts today to discuss what Ram Roofing can do for your new solar roof," the company's representative urges homeowners looking to make the switch to solar energy.
Visit Ram Roofing at 8515 Douglas Ave #19, Urbandale, Iowa, 50322, US. For general inquiries, contact the team via phone at (515) 517-8501 or visit the company's website to learn more about Ram Roofing.
Media Contact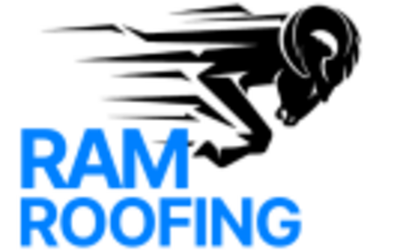 Company Name
Ram Roofing
Contact Name
Austin Grant
Phone
(515) 517-8501
Address
8515 Douglas Ave #19
City
Urbandale
State
Iowa
Country
United States
Website
https://www.ramroofing.net/