(Maui, Hawaii) Her name is Ocean and she grew up as a surfer on the beaches of Maui. Having previously found a career in Multimedia Arts, she spent most of her young adult life behind a computer screen as a graphic artist, specializing in color and design. She found her true passion from looking outside beyond the computer screen at the colors, scents, and beauty of nature and floral design.
Now she's a full-time Mom to a young surfer and upcoming photographer.
"I've always loved plants and flowers but when I was younger it was all about surfing. I always admired the beauty of nature and would still take the time to stop and smell the roses, as people say now. Only we didn't have too many roses on the island back then."
In her new business, Maui Lehua, she arranges and delivers live plant centerpieces, succulents, bansai, and local varieties like the Ohia Lehua grown right here on the island mixed with giant seashells, or driftwood planters.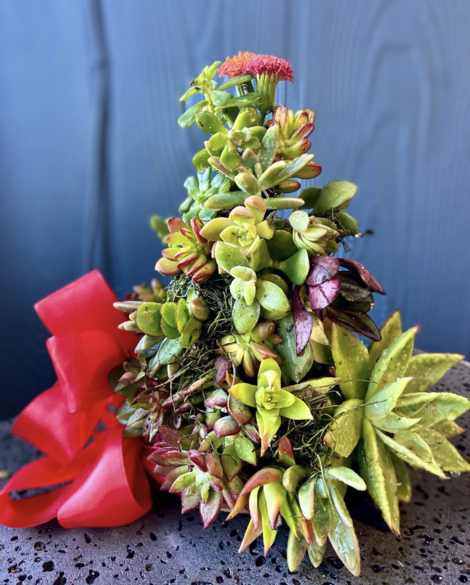 "My vision is to create a style and feel that represents traditional Hawaiian culture. Designs that have "mana" or feeling. Nothing too mainstream or generic. I love when we can help bring the feeling of love my family has for the islands to residents and visitors alike. Succulents and hybrids grown right here on the gorgeous slopes of Haleakala, or around the road to Hana."
Ocean has been raising her son on the island who also has a passion for surfing, but has recently turned his eye on photography.
"He takes amazing photos while out on the waves. He's really found his calling, and embraced the beaches he grew up as places to capture in his photography. I know he's my son, so maybe I'm a little biased, but I think his shots are stunning. He also helps me with photos of the plants we carry, which is nice. Makes it more of a family business."
"My business, Ocean Lehua, is a combination of my name, and the oceans around Maui we love, as well as the Ohia Lehua. Ohia lehua flowers are named after Pele, the goddess of volcanoes. Her flowers are the first to begin growing on lava flows after an eruption and are symbolic of new beginnings. When starting my new business, it seemed like a natural fit."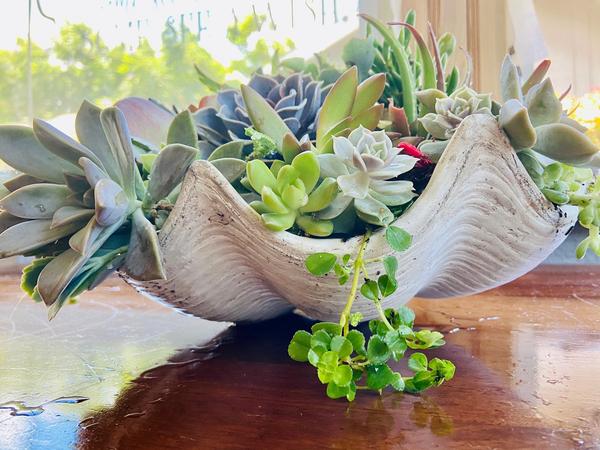 "People are so happy when I show up with their plants. Their faces just light up when they see them. They smell wonderful and really light up a room. Plants help ground us in nature and they look pretty too."
Maui Lehua offers "Garden To Doorstep" delivery with gorgeous Living Gifts all the way from Kula to Ka'anapali. 
"Being a small local business can be tough sometimes, especially with everything that's going on in the world these days. That's why I'm always trying to find ways to make new and more beautiful arrangements that can bring people peace. I believe plants are a little magical, they can bring our ohana (families) closer together, brighten our moods, and calm our nerves, and I am honored every day to be able to add just a little bit of joy to the lives of others."
Media Contact

Company Name
Maui Lehua
Contact Name
Ocean Lehua
Phone
+1 808-757-8771
Address
P.O.BOX 295
City
Kula
State
Hawaii
Country
United States
Website
https://www.mauilehua.com/