Belleview, FL – Resident satisfaction is the main priority at Prestige Manor Assisted Living Facility Belleview. With independence and dignity as the cornerstones of operation, residents, their families, and loved ones are given choices, a unique approach from other senior living communities in Belleview. 
Prestige Manor Assisted Living Facility Belleview was founded out of a need to provide a community where residents can enjoy their privacy and be a part of the greater community. Since its inception, it has cultivated an environment that fosters socialization, friendship, an increased sense of trust, and valued interaction with the staff and the surrounding communities. 
Prestige Manor Assisted Living Facility Belleview comprises a team of highly qualified, trained, and experienced professionals who value respect, integrity, accountability, compassion, and care. With the understanding that senior living communities are sensitive, they have created a space where residents can celebrate their past lives while also achieving a well-balanced life intellectually, physically, emotionally, socially, and spiritually. 
Prestige Manor  Assisted Living Facility Belleview offers educational, cultural, and social life enrichment programs that encourage an easy way of life and respect the independence of all residents. They specialize in respite care that's designed to provide families with a helpful break from the responsibilities of caring for a loved one. This service is flexible for clients who need short or long-term care for family emergencies, weekend getaways, rehabilitation transfers, transitioning into assisted living, and more. The residents live in spacious apartments that are comfortable and safe, equipped with smoke detectors, emergency call systems, walk-in showers, kitchenettes, and more. 
Prestige Manor Assisted Living Facility Belleview has facilities for the residents that enjoy bird watching, walks, sunshine, fresh air, performances from local musicians, spiritual services, social visits, games, and more. These activities are monitored with the hope of decreasing the need for medication while increasing longevity and quality of life. 
For added convenience, Prestige Manor Assisted Living Facility Belleview provides three delicious home-cooked meals, personal laundry services, weekly housekeeping services, DirecTV, apartment maintenance, library, activities room, beautician services, personal care services, and health and medication monitoring. 
The staff at Prestige Manor Assisted Living Facility Belleview believe in choices and this is the reason they go out of their way to encourage unique living choices that are comfortable for all residents. This means that they don't force late risers to make it to early breakfast, activities for those who prefer solitude, or food that's less preferred, an approach that has earned them many 5-star reviews and positive testimonials.
To learn more about Prestige Manor Assisted living Facility Belleview – Retirement Community call 352-780-1156 to schedule an appointment or visit their location at 6333 SE Babb Rd, Belleview, FL 34420, US. For any inquiries about the services they provide, visit their website for more information.
Media Contact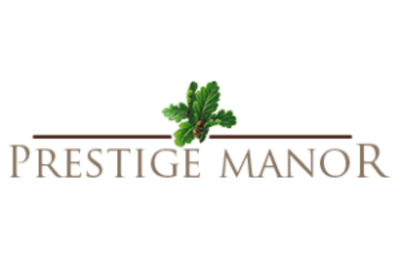 Company Name
Prestige Manor Assisted living Facility Belleview
Contact Name
Megan Forrest
Phone
352-780-1156
Address
6333 SE Babb Rd
City
Belleview
State
FL
Postal Code
34420
Country
United States
Website
https://prestigemanor.com/