Las Vegas, NV – Many people do not know what action to take after being injured by the negligence of others, whether while driving, working, or performing any other activity. The attorneys at Precision Injury Law recommend immediately getting medical assistance and seeking legal advice from a firm that specializes in personal injury law. 
Precision Injury Law has been representing personal injury victims in Las Vegas, Nevada, since 1999. The firm provides aggressive and compassionate legal representation handled by a dedicated team that works under the leadership of Attorney Thomas Friedman. Mr. Friedman is an experienced personal injury lawyer who has successfully represented clients in California and Nevada for decades, fighting for the well-being of his clients in all of his cases.
Whether in or out of court, Mr. Friedman has consistently represented his clients to obtain the best possible results, whether through a verdict or a settlement. He works alongside a team with the experience and resources necessary to provide clients with personalized, quality assistance in all types of personal injury cases. 
" When considering which attorney to hire, consider the experience and reputation of an attorney. Attorney Thomas Friedman not only has vast experience in personal injury cases, but he has also built an impeccable track record of devotion and aggressiveness representing cases to the best of his ability to ensure clients get the results they deserve." Said the representative for Precision Injury Law, regarding Mr. Friedman's experience as a Personal Injury Lawyer. 
Mr. Friedman and his team have successfully represented clients in various personal injury practice areas, including dog bites, car accidents, truck accidents, motorcycle accidents, slip & falls, hotel accidents, negligent security, product liability claims, pedestrian accidents, wrongful death, etc. Although every personal injury claim is different, Precision Injury Law, a personal injury law firm, has honed its skills and knowledge by handling diverse cases over the years. The firm has created solid defense strategies by applying consistent and well-founded techniques aimed at seeking fair compensation.
Unlike larger firms where cases are treated as a file number, at Precision Injury Law, all cases are handled or observed by Mr. Friedman. He takes the time to meet with clients to work out the right solutions for them and their cases, in addition to closely following up on each of them. The firm also ensures that clients' fees are always fair, unlike most law firms that first collect their contingency fee. 
Those looking for an expert Slip and Fall Lawyer may contact Precision Injury Law via phone at 702-425-8880 and request a free case evaluation. The firm is located at 5528 S Fort Apache Rd., Las Vegas, NV 89148. For more information about their services, visit the firm's website. 
Media Contact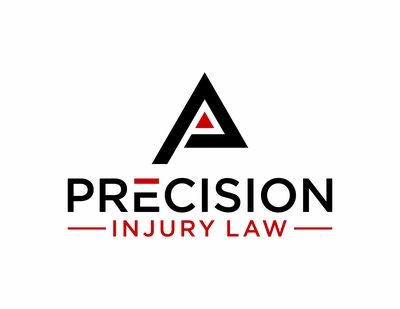 Company Name
Precision Injury Law
Contact Name
Tom Friedman
Phone
702-425-8880
Address
5528 S Fort Apache Rd
City
Las Vegas
State
Nevada
Country
United States
Website
https://precisioninjurylaw.com/