Boston, MA: For more than a decade, Sweeney Merrigan Law, LLP has been at the forefront of fighting on behalf of families and helping them recover rightful compensation. The firm's award-winning attorneys primarily represent clients in personal injury and vehicle accidents. Under personal injury, they cover construction accidents, product liability, mass torts, wrongful death, medical malpractice, and slip & fall accidents. Sweeney Merrigan Law, LLP has formally announced the entry of three new attorneys, Bradley Henry, Jessica Gray, and Victoria Santoro Mair. Attorneys Henry and Santoro Mair are joining as partners. 
Sweeney Merrigan Law, LLP lawyers have more than a century of experience in handling personal injury cases and more. The lawyers have served as judges and litigators, and this has given them a good grasp of the prevailing laws and rules to deliver satisfactory representation. Award-winning trial judge Hon. Thomas T. Merrigan is a partner and will be working with attorneys Victor Santoro Mair, Jessica Gray, and Bradkley Henry. 
When representing clients injured in a car accident, the Boston car accident lawyers are happy to perform thorough investigations on all the responsible parties. The attorneys will also negotiate with the insurance on the client's behalf to ensure the rightful compensation is paid. The attorneys hold membership with the American Association for Justice, Boston Bar Association, and the Massachusetts Academy of Trial Lawyers. 
Sweeney Merrigan Law, LLP has bolstered its legal team by announcing the inclusion of three attorneys, Bradley Henry, Jessica Gray, and Victoria Santoro Mair. Attorney Bradley Henry represents clients in catastrophic personal injury, wrongful death, and commercial property loss. He was part of the monumental 2016 US Supreme Court ruling that awarded a $143.5 million judgment against a global pharmaceutical company for a drug reaction case. Skilled trial attorney Victoria Santoro Mair handles cases involving wrongful death, pharmaceutical litigation, and medical malpractice. She was also involved in an eight-figure settlement while representing a brain-injured young man. Jessica Gray is unrelenting when it comes to litigating cases involving wrongful death, and products liability.  
The vehicle accident cases covered by the firm are car accidents, truck accidents, and motorcycle accidents. Car accidents victims are entitled to compensation for past and future losses. These are primarily economic and non-economic damages. Clients can learn more about their areas of representation on www.sweeneymerrigan.com. The cities served by the firm are Cambridge, Somerville, Worcester, Newton, Hartford, Quincy, Nashua, Springfield, Medford, and Cape Cod, MA.  
To speak to the experienced lawyers, call (617) 391-9001, or visit the law office at 268 Summer Street, LL, Boston, MA, 02210, US. The firm's free consultation request can be submitted by filling out the contact form.
Media Contact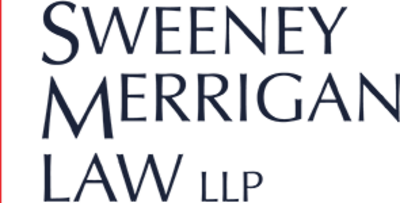 Company Name
Sweeney Merrigan Law, LLP
Contact Name
Sweeney Merrigan Law, LLP
Phone
(617) 391-9001
Address
268 Summer Street, LL
City
Boston
State
MA
Postal Code
02210
Country
United States
Website
https://www.sweeneymerrigan.com/