Northbrook, IL – Relocation of home or office can be challenging, particularly when unexpected. It is even more complicated when one has things to store for some time before moving them to their next destination. Luckily for residents of Northbrook, IL, and the neighboring areas, One Stop Self Storage makes the whole transition process go a lot smoother by offering secure and reliable storage facilities. Its employees work together towards achieving their primary goal of eliminating the typical challenges associated with moving, thereby giving their clients peace of mind. 
"Alex has exceptional Customer Service and a great personality. She is very easy to talk to and really cares about what you need. My family and I couldn't have rented at a better place. I feel safe and secure with my stuff here," commented a client after renting one of One Stop Self Storage's units.
Clients can rent storage units from One Stop Self Storage for as long as they wish and never have to worry about overstaying their welcome. They have different storage unit sizes to suit everyone's needs, with the option of renting multiple units whenever the need arises. This way, their clients can rest easy knowing that all their things are conveniently located in one place. In addition, it makes their inspection or retrieval much more manageable. Besides regular units, One Stop Self Storage also offers special climate-controlled storage units for extra care of fragile, perishable, or degradable items. They also have parking units to store larger objects, boats, or vehicles. 
One Stop Self Storage employees purposefully model all their services with client convenience in mind. For instance, they provide moving boxes, box markers, furniture covers, dust covers, wrapping papers, packing tapes, and mattress covers all conveniently in one place. The booking procedure is simply selecting the appropriate storage unit(s) and paying the monthly fee after short paperwork. The client then pays consistent monthly fees for the duration they require their items stored. Payment is quick and easy – clients can pay via the One Stop Self Storage homepage, phone, check, or autopay.
Aware that security is one of the main concerns in storage facilities, One Stop Self Storage goes the extra mile to put their clients' minds at ease. Their storage facilities are located in secure neighborhoods and have round-the-clock security as an extra precaution. Each client maintains exclusive access to their unit(s) so that they find their things just the way they leave them. 
Prospective clients can check out their Illinois storage units at 600 Waukegan Road, Northbrook, IL, 60062, US. For other queries, call 6676637867 to speak with one of their agents. Visit their website for more information about their services.
Media Contact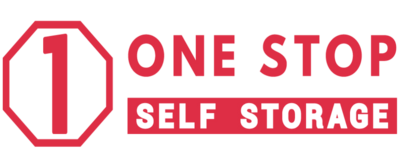 Company Name
One Stop Self Storage
Contact Name
Coda Management Corp
Phone
6676637867
Address
600 Waukegan Road
City
Northbrook
State
IL
Postal Code
60062
Country
United States
Website
https://onestopselfstorage.com/