Ohio Green Team – Columbus Medical Marijuana Service
Upper Arlington, OH – Ohio Green Team – Columbus provides pain management solutions to their patients through medical marijuana. The clinic's services and products are part of the larger national movement "NoMorePills," which combats the existing opioid crisis that has left many patients addicted to pain medication. As part of this initiative, Ohio Green Team Columbus has developed a detailed process that identifies a patient's health needs and prescribes the right treatment. Once a patient schedules a consultation, the clinic takes their digital medical information, provides these records to their doctors, receives the payment, and delivers the recommended treatment. The clinic has kept the services affordable with a discount of USD25 for all veterans and indigent patients. They have an annual fee for all their services eliminating repeat payments from patients, and also extend a reduced fee for all renewal consultations at the end of each year. 
Medical Marijuana Ohio – Ohio Green Team – (614) 639 – 0257 Columbus has a team of doctors with a combined experience of over 100 years in the health sector. Their founders are early pioneers of the medical cannabis industry, having been involved in dispensary operations in Michigan and technology innovations in California. They are also proud alums of The Ohio State University. The company representative had this to say about their services, "Collectively, we're passionate about providing an optimized patient experience while combating the war on opioids. We have a streamlined process, trusted local physicians, and are private and compliant. We love to connect with our patients."
Ohio Green Team – Columbus Medical Marijuana Treatment Benefits and Other Services
Ohio Green Team – Columbus has had numerous volunteering and charitable efforts, which make them respectable in their community. As a response measure to the existing covid-19 pandemic, they have extended telemedicine to all their patients. Meeting physicians online for consultations is one main benefit to accessing their services. The treatments focus on relieving pain and improving wellness rather than exposing patients to recreational use of marijuana which can have adverse effects on health.
Ohio Green Team – Columbus has other valuable services to its patients, including all administrative tasks associated with the Pharmacy Board. The clinic staff takes care of all administrative duties involved in obtaining consent for medical marijuana, including payment of all fees and generation of a digital identity card. They also offer consultation services to patients who want to know if they qualify for medical marijuana treatment for their existing medical conditions. 
 Contact Ohio Green Team Columbus
Ohio Green Team Columbus is located at 1580 Fishinger Suite 100, Upper Arlington, Ohio 43221, USA. For consultations, bookings, and additional information on their services, visit the company website. 
Media Contact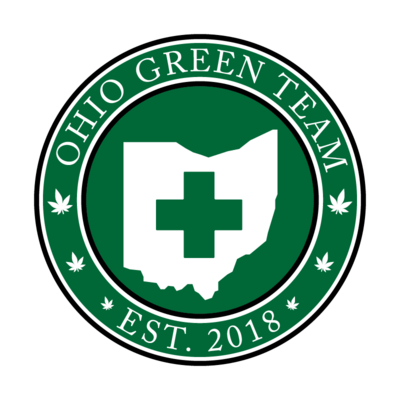 Company Name
Ohio Green Team – Columbus
Contact Name
Brandon Durbin
Address
1580 Fishinger Suite 100
City
Upper Arlington
State
OH
Country
United States
Website
https://ohiogreenteam.com/