Sacramento, CA – North American Home Services offers reliable and professional home inspection near Sacramento. For years, this family-owned and operated business has maintained its quality standards, which it owes to its honest and committed team and effective operational procedures.
North American Home Services' team comprises licensed and certified InterNACHI® Master Inspectors and ASHI Inspectors. Adding to their commitment to service delivery, this has earned Dmitriy Tupikov, the company's owner and manager, a feature on the Sacramento Real Producers Magazine.
North American Home Services is distinguishable for offering one-stop inspection packages for all inspection needs, covering home inspections, termite inspections, roof inspections, sewer inspections, pool and spa inspections, and buyer home and seller home commercial inspections. Additionally, the company started as a construction company, which offers years of experience and confidence in their services. They also relieve clients from the hassle and time when looking for different contractors to work on their properties.
Speaking more about their one-stop inspection package, North American Home Services' representative noted, "We offer packages of inspections that are all completed at the same time, meaning you only need to schedule one appointment. Every inspector will show up, and they collaborate, so you will never receive conflicting information- just the honest facts about the home or business along with estimated repair costs. We give you the information so that we can know how to take your next step."
The company is licensed to identify wood destroying organisms such as termites, beetles, and dry rot, offer recommendations on chemical intervention, as well as conduct recommended chemical treatments and wood repairs. North American Home Services' staff check for tree root intrusions, broken pipes, debris, pipeline sags, clogs, or sewer line failures, while conducting sewer inspections using state-of-the-art fiber-optic cameras.
North American Home Services provides roof inspection services to interested homebuyers and sellers, requests for storm damage inspection, along with routine roof maintenance. They inspect roofs, flashings, eaves, soffits, gutters, and downspouts. With their pool and spa inspections, they check for California SB-442 compliance, assess the pool type and condition, pump, situation of the surrounding deck, and pool equipment, such as gas heaters, plumbing, filters, skimmers, lights, and diving boards.
The Sacramento inspectors provide seller and buyer home inspection in Sacramento. They examine home structural conditions, kitchen appliance operations, plumbing, roofs, conduct electrical evaluation, and scan for wall, ceiling, and floor conditions. The specialists also offer commercial inspections applicable to manufacturing, medical, strip malls, churches, warehouses, and multi-family complexes. These services assess building structure and foundation, exterior grounds, HVAC systems, electrical systems, elevators and conveyance systems, safety compliance, ADA accessibility, fire protection, plumbing, fixtures, and piping.
In addition, the company also offers other services, including ant control, bed bug control, cockroach control, spider control, termite control and treatment, rodent control, and bird control. North American Home Services is located at 3720 Madison Ave, Ste 270, North Highlands, CA, 95660, US. Contact their team by calling 916-481-0268 to schedule a service. Visit the company's website to learn more about the services offered.
Media Contact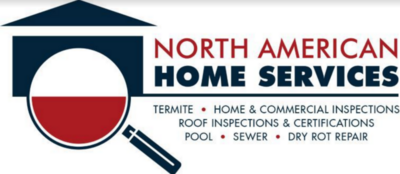 Company Name
North American Home Services
Contact Name
Dmitriy Tupikov
Phone
916-481-0268
Address
3720 Madison Ave, ste 270
City
North Highlands
State
CA
Postal Code
95660
Country
United States
Website
http://nahspro.com/