Richmond, TX: New You Medical Center offers comprehensive, affordable, and high-quality medical treatment to the Richmond community in Texas. In addition to its wide range of medical treatments, the practice strives to provide each patient with a personalized service characterized by care and compassion. The center is also home to experienced and licensed medical professionals.
New You Medical Center is offering more medical services to different patients. The center provides PRP (Platelet Rich Plasma) injections to patients looking for natural ways to heal and rejuvenate their bodies. This procedure involves harvesting blood platelets and injecting them in specific areas to heal or rejuvenate. Besides being a popular medical procedure among celebrities and athletes, it helps in reversing aging and hair loss. The center also uses the procedure to treat pains, especially if the patient has foot, neck, hip, back, ankle, or wrist pain. However, before administering any PRP injections, the professionals evaluate the best alternatives for maximum results.
The center also administers intravenous therapy. As one of the most diverse forms of therapy, the New You Medical Center has customized it to fit different classes of patients. For example, it has intravenous therapy specific for athletes. Unlike other treatments, it helps them recover faster, maximize their performance, and, more importantly, increase their mental clarity, especially when competing. The center also offers migraine relief intravenous therapy to alleviate migraine headaches. There is also an intravenous therapy option called NY Youth for patients looking for a safer medical option to treat blemishes, wrinkles, and dry skin. Besides the three, it has other treatments for different patients. 
New You Medical Center also assists patients in losing weight, boosting energy, and regaining overall health. The clinic has different services, such as liposuctions and styku body scans. Liposuctions are ideal for patients that are unable to get rid of fat through diet and exercise. For patients that prefer injectables, the practice has safe alternatives such as Tri Amino, NAD+, and LipoSlim. All three injectables are safe, and the choice depends on the patient and the doctor's evaluation. It also offers genetic testing weight loss for a more personalized approach to losing extra weight. In all the services, the medical professional personalizes the service for optimal results. 
New You Medical Center also offers hormone replacement therapy to patients experiencing anxiety, decreased libido, depression, erectile dysfunction, irritability, weight gain, poor concentration, loss of muscle tone, and other related symptoms. As a results-oriented practice, it gives patients bioidentical hormone therapy, which helps in reversing all the symptoms, giving the patient a youthful appearance and better energy levels. Besides being ideal for patients in their 40s and 50s, the center has hormone therapy for both men and women. For more about New You Medical Center, patients can check its social media pages. 
Interested patients can call the practice at (832) 432 1004 to talk to a professional. The offices are at 5550 Long Prairie Trace, Richmond, Texas, 77407, US. Check the website for more information regarding the New You Medical Center.
Media Contact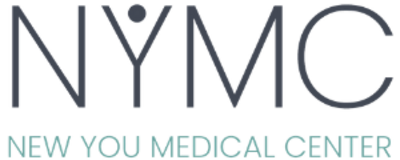 Company Name
New You Medical Center
Contact Name
Adriano Goffi
Phone
(832) 432 1004
Address
5550 Long Prairie Trace
City
Richmond
State
TX
Country
United States
Website
https://newyoumedicalcenter.net/