Montondo Trailer LLC prides itself in being the preferred global provider of portable restroom trailers, shower trailers, and specialty trailers. Clients get an opportunity to choose from an array of new and pre-owned trailers with exciting features at unbeatable prices. A solid buy-back policy is provided on all new equipment to safeguard the client's valuable investment. Clients can request a zero-obligation quote from the company website. The Buffalo, NY-based company serves clients from across the world.
Montondo Trailer LLC is the go-to company for portable restroom trailers, shower trailers, and combination trailers. They deliver high-quality specialty trailers for disaster response, events, outreach, and commercial purposes to clients worldwide. The opportunity to serve a broader, fast-growing market segment has given them the much-needed leverage to provide the best product pricing, large inventory, and speedy delivery. The massive inventory of new and used trailers is continually updated to effectively meet clients' needs.
The company's commitment to quality, integrity, and service is evident in its ability to deliver ADA-compliant combination trailers, shower trailers, restroom trailers, and custom-built trailers. Montondo Trailer LLC launched a new custom trailer line in a renewed effort to strengthen its hold on the rental market. Established in 2014, the firm is a proud member of the National Association of Trailer Manufacturers and Portable Sanitation Association International. The fast-growing firm is owned and managed by Jack Montondo.
Montondo Trailer LLC is the market leader in manufacturing custom trailers, such as portable restroom trailers. To supply the finest fleet, they always source and inspect new and used inventory to ensure it matches the client's specific needs. Testimonials from happy clients reveal utmost satisfaction about the comfortable dealings, extremely helpful staff, and fantastic customer service and support.
Clients who purchase brand new products get a solid buy-back policy to safeguard their investments. New purchases also attract a full manufacturer warranty. For the client looking for portable bathroom trailers, Montondo Trailer LLC offers varied choices from basic bathroom trailers to portable restroom trailers for corporate events, filming and TV sets, job sites, and special events. A client seeking to buy or rent a new portable bathroom trailer or high-end decontamination trailer enjoys all the trappings at great prices.
The used trailers in stock are carefully inspected to meet the quality standards and reliability, translating to good value for money. Top features to expect include occupancy lighting, doors with obscure windows, HD faux tile vinyl flooring, interior LED lighting, automatic door closer, and unisex ceramic pedal flush toilet. Their pre-owned inventory changes regularly to give clients greater choices.
To inquire about trailer specifics, call 800-680-2902 or visit their office at 1800 Broadway, Unit 4C, Buffalo, NY, Zipcode 14212, US. An expert team of engineers, designers, and experienced sales personnel is always available to assist clients in finding the products and services they need. The trailer manufacturer has a worldwide reach and is fully focused on delivering quality products from their state-of-the-art facility.
Media Contact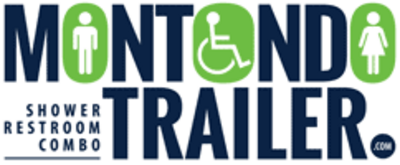 Company Name
Montondo Trailer LLC
Contact Name
Jack Montondo
Phone
800-680-2902
Address
1800 Broadway, Unit 4C
City
Buffalo
State
NY
Postal Code
14212
Country
United States
Website
https://montondotrailer.com/