Montana video production company Sly Dog Production of Bozeman recently added the DJI Mavic 3 Pro Cine to their fleet.
"This drone, bar none, produces the best video image quality we have ever seen in our nine-year history of flying aerial drones", says Rusty Squire, DP and President, at Sly Dog Production. He adds, "I was one of the first 5,000 drone pilots in the nation and have tested a lot of drones, but this drone ups the game significantly over all previous drones".
Sly Dog Production, a Montana video production house, has worked for the California State University system, FOX Sports, the BBC, Montana State University, Swank Enterprises, Designing Spaces, Military Makeover and completed hundreds of high-end real estate projects for various agencies.
"This drone is capable of matching the demands of high-end Hollywood productions that require Pro-Res HQ 422 codec", says Squire. He adds, "The larger micro four-thirds image processor puts it on par with the DJI Inspire series for video quality."
TESTING
"The DJI Mavic Pro Cine was just released on November 3rd of 2021 and we immediately ordered it and just received it on November 16th", says Squire. He adds, "We took it up to Hyalite Reservoir near Bozeman and to Montana State University on November 17th to shoot the demo footage in the included video".
"The clarity, dynamic range and sensor size have all improved over previous generations of drones," says Squire. He adds, "This drone also descends faster, climbs faster, flies faster and has improved features for automated flight coming in January of 2022".
CINEMA QUALITY FOOTAGE
"Until November of this year, smaller drones were incapable of producing cinema-quality footage, but this has all changed with the introduction of the DJI Mavic 3 Pro Cine", says Squire. He adds, "For our Montana video production company, this is game-changing technology because it really does produce significantly better image quality."
"In the nine years that I have been a commercial drone pilot, this is the most important technology breakthrough I have seen," says Squire. He adds, "In 2022, there will be two types of commercial drone pilots, those that have the DJI Mavic 3 Pro Cine and those who do not; those who do not might be out of work."
AUTOMATED FLIGHT REDESIGNED
The new follow features on the DJI Mavic 3 Pro Cine work significantly better than all previous DJI drones. "This allows perfect follows for subjects on the move and the obstacle avoidance systems have been dramatically improved," says Squire.
RAZOR-SHARP PHOTOS
"This drone also has razor-sharp photo images straight out of the camera that are more color-accurate than ever before", says Squire. He adds, "It truly is a "seeing is believing" level of a technological jump for drones."
"Clients that really care about the image quality like larger corporations, Hollywood studios and large ranch brokers are going to start demanding this level of quality once they see it and, once you have, there is no turning back," says Squire. He adds, "This was the best new investment decision we have made for 2021 and 2022 looks very bright".
If you would like to contact Sly Dog Production regarding your upcoming projects, then simply call them at 406-425-2742 or visit them online at https://www.slydogproduction.com/.
Media Contact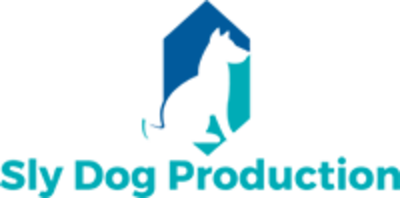 Company Name
Sly Dog Production
Contact Name
Russell Millard Squire
Phone
4064252742
Address
3009 Warbler Way, Unit B
City
Bozeman
State
MT
Postal Code
59718
Country
United States
Website
https://www.slydogproduction.com/