Boise, ID – Momentum K9 Dog Training is now offering private dog training services in Boise. Unlike most training options, the service has a more personalized approach, and the training gives the client's pup undivided attention, increasing the chances of better results. Also, the trainer has more time to view the dog in its home environment and address key things such as obedience issues, house manners, leash walking, and reactivity. Based on the assessment, the professional trainer creates a personalized training approach to handle the issues from basic to advanced. More specifically, the trainer works to improve the dog's obedience, house manners, and leash walking.
Besides the trainers curating a training program based on the dog's behavior, the training process is personalized based on the client's schedule and the training needs. In most cases, most private training sessions are set in 1-hour sessions on a bi-weekly or weekly basis. However, the first session is spent evaluating the dog and establishing what the trainer should focus on in training. The trainer also talks to the dog's owner to establish mutual goals and understand what the owner expects from the training. In addition, they get coaching through the Momentum K9 communication system.
Momentum K9 Dog Training also offers a board and train program to clients that want the dog to learn in a controlled environment. Since the trainers spend most of the time with the client's dog, it is easy to train the pet and improve its behavior, and as with private training options, customization of the training is key. Also, the trainers equip the dog with the necessary skills and tools that they need, even after the training period is over, making it an ideal investment for dog owners in Boise and the surrounding areas. The facility keeps only a certain number of dogs on the program for different reasons, such as giving each dog the best attention in the immersion program.
Momentum K9 Dog also specializes in puppy training, which, unlike the other programs, is mainly focused on behavioral issues such as chewing, jumping, digging, nipping, barking, bolting, and whining. Due to different factors such as age, the trainers adopt either a 2-week board and train program or an in-home puppy school. Each option aims to give the puppy the best possible training and cause the slightest disruption to the pet owner's life. The program is also ideal for pet owners interested in laying the proper foundation and avoiding potential issues as the puppy grows older.
Momentum K9 Dog Training is located at 700 S Scott Street, Boise, Idaho, 83705, US. Clients interested in dog training and other related services can call the company at 2089945058. Check the website for more information.
Media Contact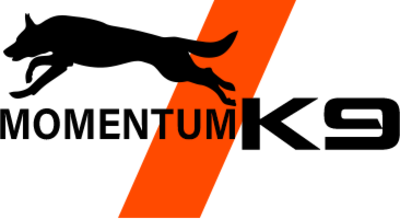 Company Name
Momentum K9 Dog Training
Contact Name
Ben Parker
Phone
2089945058
Address
700 S Scott Street
City
Boise
State
Idaho
Country
United States
Website
https://www.momentum-k9.com/