Omaha, NE: Millard Sprinkler is launching a new app at the end of Q1 2021 for better service delivery for clients living in Omaha. After the initial release on Google Play, the app will be available to all the 45,000 clients, and they can use the new platform to request the services and pay for the bills. If the client has worked with the company before, they will not need to reenter their details on the new platform as it is integrated into the other platforms and, specifically, the website.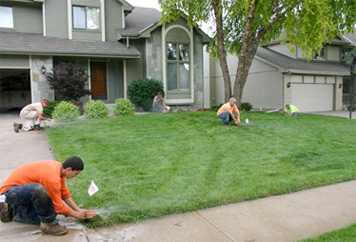 In addition to the app redefining how Millard Sprinkler interacts with its clients, the company still offers premium services, such as design and installation. The team has experience customizing sprinkler systems to meet the client's input and lawn irrigation needs. It also curates the system to match the property's terrain, water requirements, lot dimensions, and other finer details. Once they have completed the design and planning stage, the company sends a trained and qualified crew to install the sprinkler system with minimal disruptions to people within the property.  
Another key sprinkler service offered by Millard Sprinkler is repairs, and the team is experienced in handling all irrigation-related problems such as leaking and broken sprinkler heads. Clients with clogged nozzles, cut wires, backflow preventer issues, broken pipes, malfunctioning control units, and capping off heads can hire the company for repairs. For specialized repair needs due to poor spray patterns and when the water is not shutting off, the company has an experienced crew that handles special cases, assisting the client to save water and restore normalcy in their yard without fitting a new system.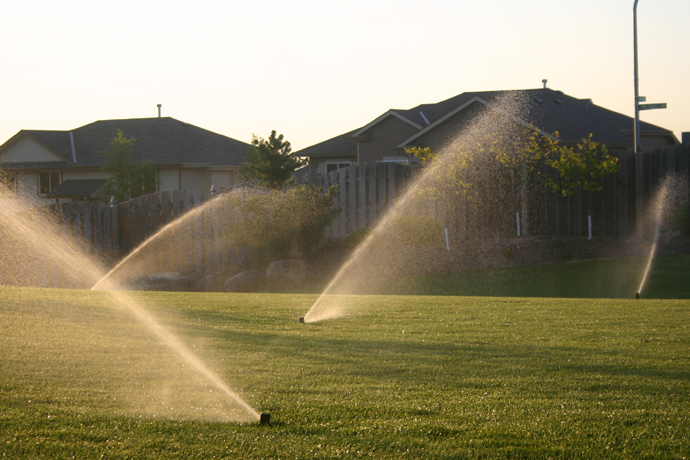 Millard Sprinkler also specializes in checkups such as turn on/tune-ups, especially for first-time homeowners and others interested in knowing how well the system functions. When contacted, the team inspects sprinkler heads, adjusts heads (for better spray patterns and saving water), and checks for dry spots and leaks. The team also sets the watering time, especially if the client is a new homeowner or has installed a new system. For clients interested in winterization services, the company assists them in shutting the system and removing water, turning off the clock, and ensuring all the water is removed from the sprinkler's system — saving the system from possible damages heading to winter. 
More information about their services is available on their website. For other queries or to schedule an appointment, contact a customer representative via email at  customersupport@millardsprinkler.com or call 402-894-1199. Millard Sprinkler is located at 13235 Chandler Rd #C, Omaha, Nebraska 68138. 
Media Contact
Company Name
Millard Sprinkler
Contact Name
Todd Rannals
Phone
402-894-1199
Address
13235 Chandler Rd #C
City
Omaha
State
Nebraska
Postal Code
68138
Country
United States
Website
https://millardsprinkler.com/