Omaha, NE: With their proud green signature color, Millard Sprinkler is committed to greening the client's spaces and ensuring full-service satisfaction. Their complete residential and commercial irrigation service list comprises sprinkler system repairs, winterization, and spring start-up service. Clients can also request service quotes for new system installation, remodeling, and additions. When it comes to installation and designs, the residential sprinklers are carefully designed to meet the customers' needs since they consider factors like terrain, water requirements, landscaping areas, and turf coverage.
The fast-paced company's mission is to guarantee customer satisfaction. They do so by keeping the trucks and equipment clean and safe. Their experienced and professional staff also commit to providing quality services at every opportunity. Established in 1995, the family-owned sprinkler installation business has served more than 40,000 residential and commercial clients. That feat has placed them at the forefront of crafting innovative engineering solutions. The company is owned and managed by Todd Rannals.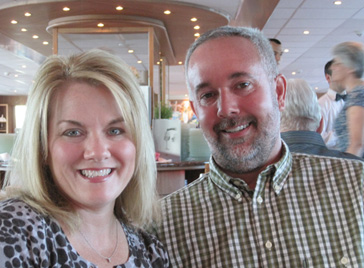 For Millard Sprinkler, every installation must be completed on time, properly, and efficiently. Once the irrigation project is completed, the crew will ensure the worksite is kept clean. As a symbol of trust, it has been recognized by the Greater Omaha Chamber of Commerce. Their greatest advertisement tool is positive word of mouth from their many satisfied customers. The clients are happy about high-level professionalism, excellent customer service, and super-fast responses.
Millard Sprinkler's one-stop commercial sprinkler installation service goes hand in hand with sprinkler design and modification. Some of the tools and accessories used for maintaining the yard include Wi-Fi Controllers, rain sensors, residential remote control, and commercial grade remote control. Their irrigation stash also features a landscape drip line, custom yard spigot, and PGV valves. For the unrelenting efforts to maintain the yard, the company was named the Best of Omaha by the authoritative Omaha Magazine. The company is currently celebrating its 27th anniversary since it was established.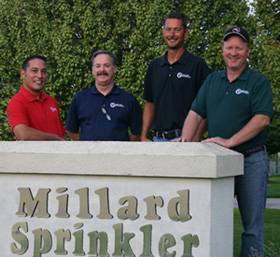 The irrigation installation experts from Millard Sprinkler are highly trained and experienced. They are well-equipped to handle broken or leaking sprinkler heads, clogged nozzles, broken pipes, broken valves, and dealing with backflow preventer problems. They also perform training of first-time homeowners and regular sprinkler system turn-on and tune-ups. The latter entails inspecting sprinkler heads, cleaning clogged nozzles, searching for leaks and dry spots, and setting the correct watering time on the control unit.
For all your residential or commercial irrigation needs, go to MillardSprinkler.com. They are located at 13235 Chandler Rd #C, Omaha, Nebraska, 68138, US. Since they believe "Nobody does it better," clients are invited to use the Owner's Ears platform to direct their concerns and service experience.
Media Contact
Company Name
Millard Sprinkler
Contact Name
Todd Rannals
Phone
402-894-1199
Address
13235 Chandler Rd #C
City
Omaha
State
Nebraska
Postal Code
68138
Country
United States
Website
https://millardsprinkler.com/