Houston, TX – Mid-West Electric Company has been serving Houston families and businesses for over 70 years, providing sustainable solutions as well as preventative processes for electrical and low voltage systems. This company is operated by a fully licensed team that focuses on providing top-notch electrical services that live up to their customers' expectations in terms of functionality, safety, efficiency, and affordability. They strive to create long-lasting customer relationships by applying the highest standards of service in all of their processes, ranging from installation of systems to repair and maintenance. 
"Mid-West Electric exists to serve our customers and our team. We achieve our mission through consistent care, effort, and planning while providing creative solutions and trusted partnerships, at the highest level of safety." Said the representative for Mid-West Electric Company, regarding the company's mission. 
Regardless of the size of a project, Mid-West Electric Company offers a full spectrum of services ranging from construction, network services, maintenance, tenant improvements, electrical additions/moves/replacements, retrofitting, facility restorations, preventive maintenance, occupant removal, emergency repairs, thermal imaging, and more. As a premier electrical specialist, Mid-West Electric Company also provides rapid response in electrical disasters, bringing decades of professional experience, and the latest technology to ensure a fast and efficient recovery process. 
Business owners may also entrust their needs to these commercial electricity experts as they have vast experience in Workplace Technology Systems, from design, installation, integration of information and communication technology. They provide a wide array of services such as audio/video solutions, fiber optic systems, telecommunication and equipment rooms, IP-enabled systems, testing & certification to TIA\EIA &BICSI standards, ISP Demarc Extension, structured cabling, wireless access points, distributed antenna systems (DAS), Horizontal and Backbone Cabling Pathway Systems, etc. 
Mid-West Electric Company has developed numerous projects for many small and large companies in Houston, including OXY Oil & Gas Executive Floor, Shell CBD Revitalization, CHEVRON, Fulbright & Jaworski, 1201 Louisiana Total Plaza, among others. They have also provided premier solutions for educational buildings, healthcare providers, hospitality, office buildings, as well as many other specialty projects.
This Houston electric company has partnered with suppliers of nationally recognized product lines such as SIEMENS, PANDUIT, LEVITON, Wilson Amplifiers, among many others. These brands are considered industry leaders, so the clients of Mid-West Electric Company can have the peace of mind of contracting an electrical solutions service with full backing in both the quality of their workmanship and their products. 
Those looking for a premier commercial or residential electrical contractor in Houston, TX, can contact Mid-West Electric Company via phone at 713-681-0627. The company is located at 3828 Pinemont Dr, Houston, TX, 77018. For more information about their services or to request a service, visit the company's website. 
Media Contact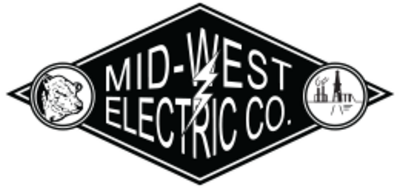 Company Name
Mid-West Electric Company-Houston
Contact Name
Mid-West Electric Company-Houston
Phone
713-681-0627
Address
3828 Pinemont Dr
City
Houston
State
Texas
Postal Code
77018
Country
United States
Website
https://mid-westelectric.com/