West Des Moines, IA – Massages by Malia is a massage place owned by Malia Hansen. The therapist combines sports therapy and pain management with therapeutic massage for better results. The massage place is also synonymous with services that help in stress reduction and natural preventative health care. As certified massage therapist, it is important to us that we assist our clients to feel at home and answer questions they may have regarding any of the services. 
Massages by Malia is now offering a variety of services. One of the most popular options is the hot stone massage or therapeutic massage. This is an excellent option for anyone specifically looking for stress relief. It is also ideal for general relaxation, regardless of the client's age. However, if a client has injuries, especially from sports, this massage place offers specialized massages. The therapist is experienced at providing sports massage, which has heavy deep pressure for maximum results. If the client has injuries around their legs, the specialist offers a barefoot bar massage. The massage time depends on the client, but the longer the session, the better the results. 
The facility has unique offerings for clients looking for a massage near West Des Moines for expectant mothers. The prenatal massage helps relieve pregnancy discomforts such as headaches, backaches, sleep troubles, leg cramps, edema, and stiff joints and neck. Since expectant mothers have special needs, the therapist handles the sessions differently and ensures the client is comfortable. Also, depending on the client's request and where the client is on their pregnancy journey, the specialist personalizes the process by concentrating on certain areas and using specific techniques. Another dimension of personalizing the sessions is allowing the client to choose the sessions' length between 30 minutes and 90 minutes.
The massage place in West Des Moines also offers massage services to kids and teens. Even though the service is not mainly for treating pain and discomforts, it has many advantages, such as increasing dopamine and decreasing muscle tension. The therapist also offers the massage to teens and children to help them sleep, especially if they have trouble sleeping. The sessions are also personalized as parents can choose the length of and oversee the sessions. 
In addition to different massage services, the massage place has state-of-the-art facilities. Whether the client wants a 30-minutes or more extended massage session, their comfort is guaranteed. If a session needs equipment, Massages by Malia only use quality tools for maximum results. Also, the client's privacy is a guarantee. The primary goal is to make them feel comfortable and relaxed — before the massage session and during the sessions. If the client needs clarity on any issue, they can ask the therapist during the massage session. 
Interested clients can call the team at 515-204-1888. The offices are at 105 S. 11th St., West Des Moines, IA 50265. Check the website for more information.
Media Contact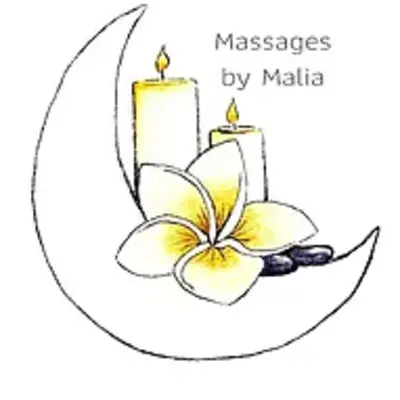 Company Name
Massages by Malia
Contact Name
Malia Hansen
Phone
515-204-1888
Address
105 S. 11th St.
City
West Des Moines
State
IA
Country
United States
Website
https://www.maliahansenmt.com/