Lincoln, NE: Mapes Panels will attend the AIA Conference on Architecture on June 22-25. It is one of the special summits where stakeholders meet building product manufacturers such as Mapes Panels, acclaimed architects, and designers to take stock of the industry's growth. Former President Barack Obama will grace the event on the last day and moderate a session. 
The architecture and design event will also showcase some of the innovations by the leading players, such as Mapes Panels, in curating sustainable cities in the US. With innovative products such as aluminum infill panels, attendees will learn and appreciate the players' ability to redefine the future, especially considering the design and innovation world is getting more complex every day.  
In addition to attending high-profile events and updating the stakeholders on the new technology in manufacturing, Mapes Panels is still devoted to assisting clients in improving their overall building aesthetics and thermal performances. It has a range of products that deliver look and performance and stand the test of time.
One of the offerings by the fourth-generation family-owned company is the aluminium spandrel panel, which besides reducing the field labor, can complement any structure design. The spandrel glass also insulates the core and improves the building's thermal performance. Some projects with the spandrel panels include the Citi Field, Franklin Fine Arts, and Commerce Bank. 
The company also manufactures Mapes-R panels, which are ideal for improving the thermal efficiency of the curtain walls, windows, spandrel, and other glazing applications. Apart from thermal improvement, they meet other requirements, such as local building codes for fire, sound, and impact resistance. Clients interested in panels that can easily fit in standard glazing pockets can partner with the company to make Mapes-R+ Rabbet Edge Panels.
Mapes Panels also makes fire-resistant panels for high-rise construction clients who want an ideal solution for fire-rated glazing applications. The company then adds various substrates to match the client's design needs and comply with specific building codes such as NFPA 285 and IBC. Clients interested in creating a flush appearance with a wall surface can partner with the company in making an infill panel. Other products by the team include Mapes SSG wrapped edge, veneer and glazing uninsulated, and MapeShield impact panels. 
Besides cutting-edge products, Mapes Panels offers personal guidance to its clients, assisting them in making the right decisions, regardless of the project size. As a partner, the company ensures the client receives the panels on time, ready for installation, saving money and time. They also advise the client on the best panel based on their project. 
Mapes Panels is located at 2929 Cornhusker Hwy, Lincoln, NE, 68504, US. Clients interested in high-quality architectural panels for construction can contact the company at 800.228.2391. Visit the website for more information.
Media Contact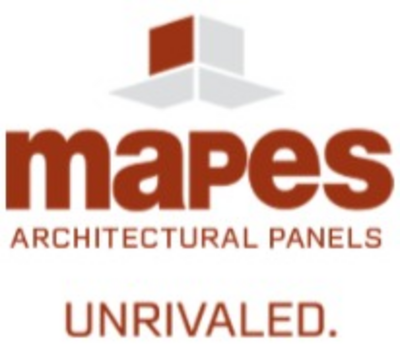 Company Name
Mapes Panels
Contact Name
Luke Prussa
Phone
(800) 228-2391
Address
2929 Cornhusker Hwy
City
Lincoln
State
NE
Postal Code
68504
Country
United States
Website
https://mapespanels.com/