February 2022 – Malie Organics (pronounced mah-lee-ay) is proud to introduce the makeover of their Shampoo & Conditioner featuring the same amazing formula in brand new 100% PCR bottles! Post-Consumer Recycled material is made from items that people recycle every day like plastic water bottles. Malie is using materials that would be going into a landfill and instead giving them a second life, which can then be recycled again for future use.
Announcing the new sustainable PCR bottles, owner Dana Roberts said, "We are so happy to be providing another life to packaging and plastics to ensure Earth's extraordinary natural resources will bless future generations." 
Malie noted that their decision is in line with their duty to protect Mother Earth. "Given the pure and organic personality of our products, it is only natural that we use 100% Post-Consumer Recycled products for packaging. By reducing the creation of virgin plastic and pollution, we can do our part to help reduce our carbon footprint. But that's not where it stops. It also takes consumers buying products made from recycled materials and then encouraging others to follow and continue the recycling circle, fulfilling its ultimate objective. That is why we ask our customers to please recycle our products."
Malie Organics' Shampoo & Conditioner will be available in two of Malie's signature aroma collections, Koke'e & Mango Nectar – each fragrance is inspired by paradise, transforming your shower into a tropical oasis:
Koke'e – Surround yourself with Hawaii's natural foliage of wild plants and exotic florals. Koke'e pairs the greenness of the islands' native maile vine with the tanginess of fresh pineapple. Dewy florals and crisp greens bring to mind the breathtaking natural beauty of Hawaii's mountainous terrain and lush rainforests. This clean, aromatic fragrance of tropical fruits and native Hawaiian plants dries down to a warm amber and tonka bean base that is reminiscent of warm sand and endless beaches
Top: Greens
Mid: Muguet, Jasmine
Base: Amber, Tonka, Balsam
Mango Nectar – A sweet and sassy cocktail of mouthwatering tropical fruits. This aroma is an energizing blend of ripe mango, juicy apricot, and succulent papaya accompanied by pulpy oranges touched by island sunshine
Top: Mango, Orange
Mid: Papaya, Melon, Apricot
Base: Musk
Available beginning February 2022; $38 each (14 oz) at www.malie.com
About Malie Organics
Founded in 2004, Malie (pronounced mah-LEE-ay) is the essence of organic beauty, offering luxurious natural and organic products for the home, body, and spirit. All Malie products are made in the USA, drawing on the talent and time-honored traditions of local artisans, using natural, organic, and wild-crafted ingredients. Honoring their Hawaiian roots, all Malie products feature indigenous and local Hawaiian flora. Each product is formulated without the use of petroleum, mineral spirits, sulfates or parabens, and approved by the Natural Products Association. Malie does not test on animals or use animal products. For more information and list of retailers, visit www.malie.com. Address: 2829 Ala Kalanikaumaka Ste F-133, Koloa, HI 96756.
Media Contact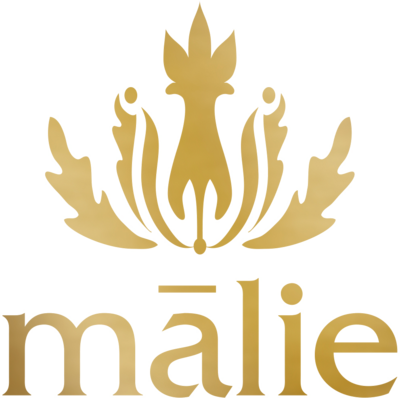 Company Name
Malie
Contact Name
Jenna Bracewell
Phone
(808) 946-2543
Address
1450 Ala Moana Blvd
City
Honolulu
State
HI
Postal Code
96814
Country
United States
Website
https://www.malie.com/