Edmonton, Alberta – Major Overhaul & Equipment Repair is a comprehensive heavy-duty truck and trailer repair and maintenance service provider operating in Edmonton, Fort McMurray, Red Deer, and the surrounding areas in Alberta. Their specialty in only trucks and trailers has given its crew an eye for the details, making them the go-to repair shop in the region. As a testament to the quality of their services, many of their first-time clients have turned into loyal customers after their first repair job. Be it a quick and straightforward repair work or a complex and time-consuming one, the work done by Major Overhaul & Equipment Repair's experts has always withstood the test of time. 
The company boasts some of the fastest response times and most helpful and communicative crews in the region. They always complete repairs on time and maintain open communication channels with their clients. "Great reliable service. Very professional. The truck is always ready to go when promised, with very reasonable rates. I've been to many shops over the years, and nothing compares to Major. Thanks for the years of great service," commented one happy client.
The Edmonton truck repair experts from Major Overhaul & Equipment Repair appreciate the value of using the best tools and equipment in ensuring the best results every time. From running diagnostic tests on a truck to fixing detected problems and running final checks, the company's experts always use top-of-the-range tools and equipment hence the consistency of their results. Their primary goal is to always give their clients value for money through excellent workmanship.
Major Overhaul & Equipment Repair technicians know that without top-quality parts, experience and repair skills alone are never enough to get any truck repair job done right. To put their clients' minds at ease, their Major Overhaul & Equipment Repair – Edmonton Truck Repair Shop boasts a wide assortment of original industry-standard mechanical parts and accessories commonly required for most repairs. This only means that their clients have one less thing to worry about when they visit their repair shop. They offer hydraulic system repair, computer diagnostics, brake, differential, electrical, engine, transmission, exhaust, and battery repairs.
Knowing that truck and trailer damages often occur at the most inconvenient times, Major Overhaul & Equipment Repair is available for top-notch emergency repair services. Their emergency services include roadside repairs done by their competent and reliable mobile crew and in-shop repairs at their state-of-the-art garage in Edmonton. For optimal truck operation, Major Overhaul & Equipment Repair technicians recommend that clients take advantage of their Commercial Vehicle Inspection Program and fleet service for regular maintenance at affordable prices.
Visit Major Overhaul & Equipment Repair's website to learn more about their services or call 780-468-1069 to talk to one of their customer representatives. The company is located at 2231 121 Ave NE, Edmonton, Alberta T6S 1B2, CA.
Media Contact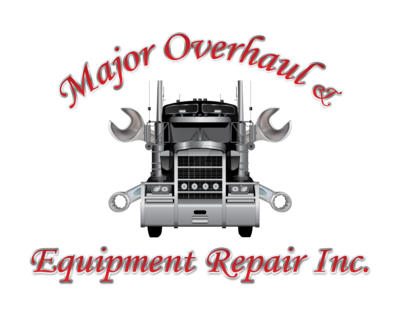 Company Name
Major Overhaul & Equipment Repair
Contact Name
Wade Smigorowsky
Phone
780-468-1069
Address
2231 121 Ave NE
City
Edmonton
State
AL
Country
Canada
Website
https://majoroverhaul.ca/