Austin, TX – Lunde Studio, a platform focused on delivering the latest information and news on firearms and helping consumers select the best products and accessories on the market has announced its acquisition of Military Info. Militaryinfo.com is a platform focusing on the latest military news and veteran benefits information. The spokesperson for Lunde Studio noted that Militaryinfo.com aligns with its bigger goals of supporting military veterans and their families, thus facilitating the deal.
With the latest acquisition, Lunde Studio aims to be able to deliver the latest information to military veterans and their families. The platform will continue to educate the target audience and provide the necessary resources needed to make decisive decisions. The collaboration between both brands under Lunde Studio promises to bring info and advice straight from experts who are knowledgeable in the area of firearms, military information and news, and others. The online platform will also continue to deliver professional review and buying guides on the most relevant and popular firearm types, models, and brands in the industry.
Visitors who wish to know a lot more about the military and life as a military officer will now be able to access in-depth information on the Lunde Studio's website through Militaryinfo.com. The resource on the website details the different aspects of the military and military life, including the service branches of the US Armed Forces, including the US Space Force – a branch under the Department of the Air Force aimed at training, equipping, organizing, and providing space capabilities to protect the US and its allied interest in space. There's also the US Air Force (USAF), a service branch of the DOD which is responsible for aerial operations and offers training, organization, and equipment for aerial combat and service for defensive and offensive operations. The resource also explains US Coast Guard (USCG), US Navy (USN), and US Marine Corps (USMC), along with their functions and objectives.
Readers will also learn about the different options available, including the full-time and part-time options as a service member, serving as a part-time National guard, or engaging in part-time split training. Those who are interested in joining the military to protect their nation will also find the information required to ease the process. Military Info, now a property of Lunde Studio, offers a comprehensive description of the steps required to join the US military, the requirements for joining the military force, and how to apply to the military.
Interested persons who share a love for firearms and wish to know more about them or those who are interested in the latest military news can visit the website to get started. Lunde Studio is headquartered at 6307 Arnold Dr, Austin, Texas, 78723 United States and can be reached via phone at (425) 450-2480. Visit their website for more information. 
Media Contact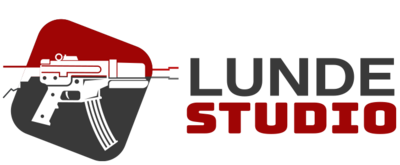 Company Name
Lunde Studio
Contact Name
Alfred Mendoza
Phone
(425) 450-2480
Address
6307 Arnold Dr
City
Austin
State
Texas
Postal Code
78723
Country
United States
Website
https://lundestudio.com/