Redmond, WA – Liquor Laboratory has acquired a new web property, thespir.it, as part of its expansion and growth goals. The newly acquired online property will be used as a platform to share the world's best cocktail recipes with readers while also telling the unique stories and techniques behind those recipes from behind the bar.
At the announcement of its expansion, the spokesperson for the brand noted that the platform would offer access to all the important cocktail suggestions and recipes that visitors may need to create a perfect drink for themselves. The platform will bring insights and recipe recommendations from experienced bartenders and professional cocktail consultants. Visitors will enjoy a range of suggestions that cut across all kinds of drinks they can imagine, from tequilas to whiskeys, rums, and others.
Liquor Laboratory, through its Managing Director, Lydia Martin, said: "We wanted our site to be different from other liquor sites, so you'll find plenty of facts, figures, and other relevant information – including history, distillation, the aging process, and brand comparisons. The main reason why we built this website is to help you, liquor lovers, determine the right average cost of your favorite beverages. We know firsthand how difficult it is to plan 4th of July parties without knowing what your beer budget should be. Now you'll get an idea of how much you'll likely spend."
Added to its main goal of enlightening, interesting, and refreshing readers via liquorlaboratory.com, they'll now also have access to the recipes that'll make their parties and events pop better on thespir.it. The Liquor Laboratory website already offers several informational resources that readers can use to plan their parties and upcoming events. The guide section of the website takes readers through detailed alcohol planning guides like Bombay Gin Bottle Prices, Sizes, and Buying Guides, Captain Morgan Rum Bottle Prices, Types, Sizes, and Buying Guides, Bacardi Rum Bottle Prices, Types, Sizes, and Buying Guides, etc.
Visitors are welcome to explore the websites to learn more about alcohol and amazing recipes to improve their alcohol consumption experience. Visit the Liquor Laboratory website to learn more, or call 1 425 450 2480 to make inquiries. They are located at 17275 NE 120th Way, Redmond, WA 98052, United States.
Media Contact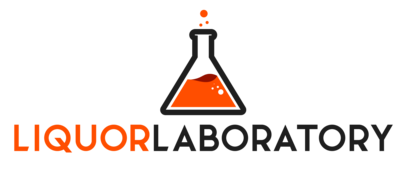 Company Name
Liquor Laboratory
Contact Name
Lydia Martin
Phone
1 425 450 2480
Address
17275 NE 120th Way
City
Redmond
State
WA
Country
United States
Website
https://liquorlaboratory.com/